Copeland's Hot Crab Claws Recipe is a delicious dish that originated in New Orleans. They consist of meaty crab legs served over a crunchy breaded crust.
So, recently I visited Copeland's of New Orleans to try their hot crab claws. I was pleasantly surprised by the taste of it. I love it! The dish has become very popular around the globe due to its unique taste and texture.
So, here in this article, I will be sharing with you all the exact same recipe that Copeland's uses to make their amazing Hot Crab Claws. This recipe is so simple that anyone can do it!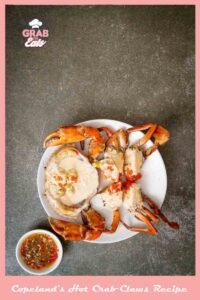 Know About the Copeland's Hot Crab Claws Ingredients
Cooking crab claws is a fun activity for kids and adults alike! Here is the list of ingredients required for this recipe.
Crab claws: we will need fresh crab claws for this recipe. You can use frozen ones if you don't have any fresh ones. Just make sure they're thawed first. Fresh crab claws have a higher concentration of protein than other seafood. We will use 2 pounds of fresh crab claws.
Olive oil: olive oil is used in Crab Claws Recipe to add flavor and tenderize the meat. You can use any kind of extra virgin olive oil you like, but I prefer using an Italian variety called "Pugliese." Other good choices include Tuscan, Sicilian, Greek, Spanish, French, and California Olive Oils. We will need 1/4 cup olive oil.
Unsalted butter: butter is used in crab claw recipes to give them a rich flavor. Butter can be substituted with margarine if you don't have any on hand. We are using 3 tablespoons of unsalted butter
garlic: We are using minced garlic to keep the flavor subtle. 1 tbsp minced garlic is required for this recipe.
Black pepper: we are using 1/8 teaspoon freshly ground black pepper for this recipe. If you prefer a milder flavor, use only half the amount.
Red pepper flakes: red pepper flakes make the recipe special by adding flavor and spice. You can use any type of dried Chile you like, but I prefer red peppers because they have a milder heat. We are using 1/4 teaspoon of crushed red pepper flakes.
Tomatoes: tomatoes are used in crab claw recipes to make them taste better. Tomatoes can be added to any type of seafood dish, like shrimp, scallops, lobster, clams, mussels, oysters, and even fish. We are using 1/4-pint grape tomatoes.
Italian salad dressing: Italian salad dressing is made up of olive oil, vinegar, garlic, salt, pepper, oregano, basil, parsley, onion, and other ingredients. It is used as a marinade for seafood dishes like crab claws. It adds flavor and helps tenderize the meat. You can use any kind of salad dressing you want, but we recommend using an olive oil-based dressing. Olive oil has been shown to have anti-inflammatory properties, which may help reduce swelling around the joints after eating crab claws. We are using 1/4-quart Italian salad dressing.
Method of Preparing Copeland's Hot Crab Claws
Crab claws are delicious but difficult to eat. They're tough and chewy, so you usually end up eating only the meat inside. But when cooked properly, they become tender and juicy. Here are the step-by-step instructions to cook Copeland's crab claws. Hot and juicy!
Step 1: Preheat the oven to 400 degrees Fahrenheit.
Step 2: Place crabs on a baking sheet lined with parchment paper.
Step 3: Drizzle with olive oil and sprinkle with salt and pepper.
Step 4: Bake until shells turn bright orange, approximately 15 minutes.
Step 5: Remove from oven and let cool slightly before cracking open.
Step 6: Meanwhile, melt butter in a skillet over medium heat.
Step 7: Add garlic and saute until fragrant, about 1 minute.
Step 8: Stir in the remaining ingredients except for lemon juice.
Step 9: Cook mixture until heated through, about 5 minutes.
Step 10: Season with additional salt and pepper to taste.
Serve warm with crab claws. Garnish with parsley sprigs.
Best Way to Cook Crab Claws
Crab claws are delicious! But cooking them properly takes some practice. Here are some best practices you might want to follow while cooking sauteed crab claws
1. Buy Fresh Crab Claws
Fresh crab claws are best when purchased from local seafood markets. They're usually sold frozen, but fresh ones are much easier to handle before cooking.
2. Cook with Saltwater Crabs
Saltwater crabs are smaller than freshwater varieties, requiring less heat to cook. And since saltwater crabs are naturally sweeter, they also taste better.
3. Use a Heavy Pan
Heavy pans conduct heat evenly, making them perfect for cooking crab claws. Avoid aluminum pans, which tend to warp over time.
4. Don't Overcook
Overcooked crab claws become tough and rubbery. To avoid overcooking, remove the shells after boiling and let the meat cool completely before handling.
5. Serve Immediately
Serve crab claws immediately after removing them from the pan. If you wait too long, the juices will leak out, and the claws won't look appetizing.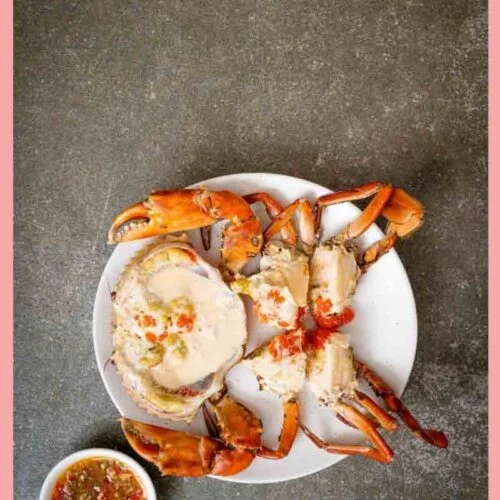 Copeland's Hot Crab Claws Recipe
This delicious Copeland's hot crab claws recipe has been featured on Food Network, Cooking Channel, and more. It's perfect for entertaining or serving as a main dish.
Print
Pin
Ingredients
2

pounds

Fresh crab claws

1/4

cup

Olive oil

3

tbsp

Unsalted butter

1

tbsp

Minced garlic

1/8

tbsp

Freshly ground black pepper

1/4

tbsp

Crushed red pepper flakes

1/4

pint

Grape tomatoes

1/4

quart

Italian salad dressing
Instructions
Preheat the oven and place crabs

Add olive oil, salt and pepper

Add chopped onions and garlic

Bake until shells turn bright orange

Remove from the oven and let cool

Stir in remaining ingredients

Cook mixture until heated through
Nutrition
Nutrition Facts
Copeland's Hot Crab Claws Recipe
Amount per Serving
% Daily Value*
* Percent Daily Values are based on a 2000 calorie diet.
Conclusion
So, if you like seafood but hate cleaning it, then Copeland's crab claws are the perfect solution. They're delicious, nutritious, and require minimal effort. Plus, they look cool when served on a platter. Also, they are pretty cheap (Especially when compared to lobster), which makes them perfect for entertaining.
You May Also Like: