Hawaiian shrimp has an impeccable taste and relish that other shrimps can't compete. And if the shrimp is prepared by the famous Giovanni Shrimp Trunk, you are sure to come back for their Hawaiian garlic shrimp. It is buttery, garlicky, and lemony. It goes great over a plate of white rice or as an appetizer. The good news is you can easily create this Giovanni shrimp recipe at home with simple ingredients and procedures. You can serve them for dinner or can be your key protein source for lunch. 
So, without further ado, let's jump to the Hawaiian garlic shrimp truck recipe.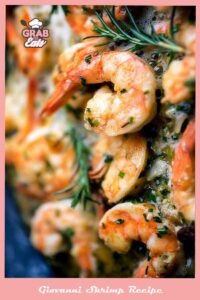 Ingredients for Giovanni Shrimp Recipe
Large Shrimp: For this recipe, you must use fresh and wild-caught shrimps instead of the canned product. Peel those shrimps and devein them properly. You will need 1lb of large shrimp. 
Garlic: As the name suggests, garlic is the key ingredient for the shrimp recipe. The earthy and herby flavor goes perfectly with the Hawaiian shrimp. For this recipe, you will need 1 large garlic. Fully peeled and finely chopped. 
Butter: Shrimp and butter are the fries and ketchup in the seafood world. The butter removes the pungent smell of the fish and gives them a wonderful flavor and softness. So, gather 1/2 cup of butter or a full stick. 
All-purpose flour: This is the key thickening component and crucial for the shrimp gravy to be in perfect consistency. Here, you will need 3/4 cups of all-purpose flour. 
Extra virgin olive oil: It helps the shrimp to become tender without dragging the flavor out of it. It also adds additional flavor to the recipe. You will need 1/4 cup of extra virgin olive oil for this Giovanni shrimp recipe. 
Lemon: Tangy flavor goes hand in hand with any kind of seafood. Lemon slices help the seafood to have a fresh, tangy flavor. You will need 1 whole lemon for squeezing. 
Cayenne powder: For this spicy garlic butter shrimp recipe, the use of cayenne is a must. You will need 1/2 tsp of cayenne powder. 
Paprika powder: This will add a vermilion tone to the dish and a kick of spice to it. You will need 2 tbsp of paprika powder. 
Salt: Add 1-2 tsp of sea salt. 
How To Make Giovanni's Garlic Shrimp
Step 1: in a flat plate, add flour, cayenne, and paprika and mix them. 
Step 2: Add the shrimps and coat the mixture well on the surface of the shrimps. 
Step 3:  On a large skillet, melt butter on low flame. 
Step 4: Sauté the chopped garlic for 3 to 5 minutes until golden brown. 
Step 5: Add the olive oil and turn the heat to medium high. 
Step 6: On a single layer, add the shrimps and cook on both sides for 5-10 minutes.
Step 7: When the shrimps turn golden brown, add salt, and cook for another 2-3 minutes. 
Step 8: squeeze the lemon over the top and toss the dish one more time. 
Step 9: Serve them over white rice immediately.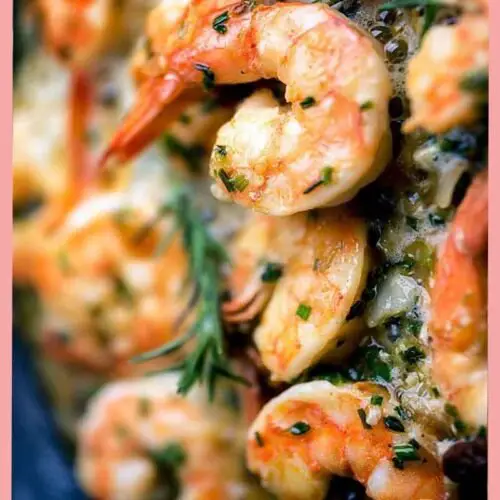 Giovanni Shrimp Recipe
For spice lovers and seafood devourers, this Giovanni shrimp recipe is a perfect meal for lunch or dinner
Print
Pin
Ingredients
1

Lb

Large Shrimp

1

 Large garlic

1/2

Cup

Butter

3/4

Cup

All-purpose flour

1/4

Cup

Extra virgin olive oil

1

Lemon

1/2

Tsp

Cayenne powder

2

Tbsp

Paprika powder

1-2

Tsp

Salt
Instructions
Coat the shrimp with flour, pepper, and cayenne powder.

Melt the butter and sauté garlic.

Add the shrimps on single layer and cook both sides. 

Sprinkle the salts and cook for another 2-3 minutes.
Nutrition
Nutrition Facts
Giovanni Shrimp Recipe
Amount per Serving
% Daily Value*
* Percent Daily Values are based on a 2000 calorie diet.
Sum up:
Giovanni shrimp recipe can be the ultimate protein source of the meal. It is healthy and yummy at the same time. Those spicy garlic butter shrimp will be loved and devoured by all. You can also include them for your kid's lunch box. It is so easy to prepare, the ingredients are easy to fetch and the taste remains on your palate and mind for a long time. 
Bon appetite!
You May Also Like:
Redrock Grilled Shrimp Longhorn Recipe