Savory cottage cheese recipes can be well executed into mouth watering dishes that have the potential to become regulars on your menu. You can easily follow the instructions and enjoy savory dishes made with cottage cheese as the focus ingredient.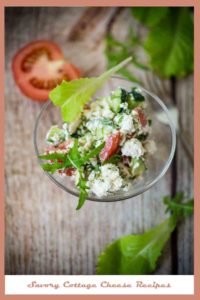 Know about recipe and ingredients:
Cottage cheese: Full fat cottage cheese is a type of cheese derived from animal milk, specifically cow milk. It is better to have a fresh batch of cottage cheese which contains a lot of nutrients that are healthy for you. 
Smoked salmon: Salmon is easily one of the tastiest fishes to use in dishes. Smoking a salmon isn't that hard. You can do it before you prepare for the savory dish you will be making. 
How to Make Savory Cottage Dish?
Savory cottage cheese dishes are not that hard to make. All you need is the right set of Ingredients. You can experiment with the ingredients too if you want. But first you must get a good hand at the dishes you can make with this recipe in discussion.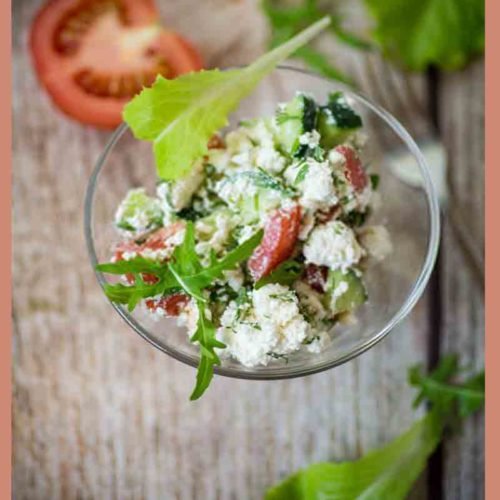 Savory Cottage Cheese Recipes
Start off your meal plans using these savory cottage cheese recipes. They are very easy to make, all the ingredients are easily available, and they are efficient. Try them out toda
Print
Pin
Ingredients
1

cup

grated cottage cheese

1

egg

1

cup

smoked salmon

1/4

cup

English cucumber

1

tbsp

green onion

1

tbsp

Everything Bagel Seasoning
Instructions
Take a bowl that will easily fit all your ingredients, it may be a medium or large sized bowl. Make sure the cottage cheese is thoroughly grated. It will help with the incorporation of all other flavors perfectly.

Slice the egg according to your preference. You can slice it in chunks or choose to shred it, or even roughly chop with a knife.

Grate or cube the cucumber and onion according to preference. The salmon will already be smoked so make sure there aren't any bones left, if any. It's always better to be careful rather than having to deal with any surprises while actually eating the finished dish.

Season the egg, cucumber, onion and salmon generously. Mix them well. Leave some seasoning aside for later. Make sure the seasoning is evenly coated with the ingredients. Set it aside and let the seasoning work it's magic, for about 4-5 minutes.

Now, sprinkle some seasoning in the cottage cheese bowl and give it a rough mix. Add the other ingredients with the cheese bowl and combine well. Don't let the ingredients mash up together. It's better to have a chunky texture to this dish. Serve and enjoy.
Tips
Knowing some information about the dishes you'll be preparing always helps with having a clear mindset of ingredients and steps. Here are some of the information that may help you better understand the recipe. 
Only an estimate of nutritional values is provided.
This recipe necessitates the use of parchment or silicone muffin liners.
If you don't have chickpea flour, you can use another bean flour or all-purpose flour.
1 cup whole almonds, ground in a food processor, equals 1 cup almond flour
Once totally cooled, muffins can be frozen and kept for up to 3 months.
Nutrition
Nutrition Facts
Savory Cottage Cheese Recipes
Amount per Serving
% Daily Value*
* Percent Daily Values are based on a 2000 calorie diet.
Another One of Cottage Cheese Recipes
Some of the most flavorful dishes can be made using cottage cheese. This recipe will definitely pave a path to proving it even further. This recipe contains more ingredients to add flavor and a different match of tastes that you will get to enjoy when you serve it. It is a great dish to rile up your appetite for the main dishes. 
Ingredients we used:
1 cup of full fat cottage cheese 
4 large eggs
¼ cup of chickpea flour
1 ½ cups of almond flour 
1 teaspoon of baking powder
¼ cup of milk
¾ cup of finely grated cheddar cheese
1 cup of finely chopped broccoli florets
Method of preparing
Step 1: Preheat the oven to 400 degrees Fahrenheit. Use parchment muffin liners or parchment paper squares to line about 9 muffin tins.
Step 2:  Start by lightly boiling some broccoli florets and stems if you don't have any already. Rinse the broccoli in cool water, squeeze out the excess moisture with a clean kitchen towel, and finely slice. This dish calls for 1 cup of chopped broccoli.
Step 3: Whisk together the cottage cheese, eggs, and milk in a large mixing bowl. Mix in the chickpea flour, almond meal, and baking powder thoroughly. Now add finely chopped steamed broccoli florets and shredded cheddar cheese.
Step 4: Fill muffin tins halfway with batter. Sprinkle the remaining cheese on top of the muffins. Preheat the oven to 350°F and bake for 25 to 30 minutes, or until golden and fluffy on top. Remove the pan from the oven and place it on a wire rack for about 5 minutes to cool.
What can I eat with cottage cheese
There are many healthy cottage cheese snacks that you can have. You can make grilled sandwiches with minimal salt and pepper seasoning. You can grate some cottage cheese and mix with an omelet, frying it, and having it freely.
Conclusion 
Hopefully these recipes will help you understand how to use cottage cheese to make savory dishes. You can follow the instructions that are clearly given. They will help you through the process of making a perfect dish. Any recipe requires discipline. So, by doing it yourself, you must set up your own system that resonates as the most easy way to accomplish each of the tasks and follow through. The dishes are easier than most other recipes, there is a high chance you will even enjoy making these thoroughly.
You may also like: