There are some awesome Trinidad cake recipes that you can try to bake from the comfort of your own home during events and holiday parties. These cake recipes are great to enjoy and the festive season is perfect to bake these types of cakes. Since these recipes are from Trinidad, the twists are exotic and add a delicious taste as well. There are few people who don't like desserts, but surely they will enjoy having a bit of these cakes too!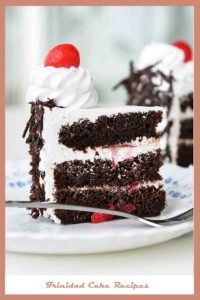 Know About Recipe and Ingredients:
Baking powder: Baking powder is one of the crucial ingredients needed to bake a good cake. Baking powder enhances the flour and other ingredients, making the cake light and fluffy, it also helps with the baking process and keeps the batter airy which provides a lightness. 
Currants: Currants are a type of fruit that is used in these black cakes. You can find them in foreign fruit aisles. In many cases, you have to browse a little to get good and fresh enough products, so you must keep an eye out. 
How to Make Black Cake?
The process of making black cake is easy to follow. The ingredients are a bit unusual but you can gather them from the foreign food aisles in grocery stores nonetheless. There are even specific markets that sell the ingredients needed for foreign dishes. You can do a little browsing and see what works out the best for you!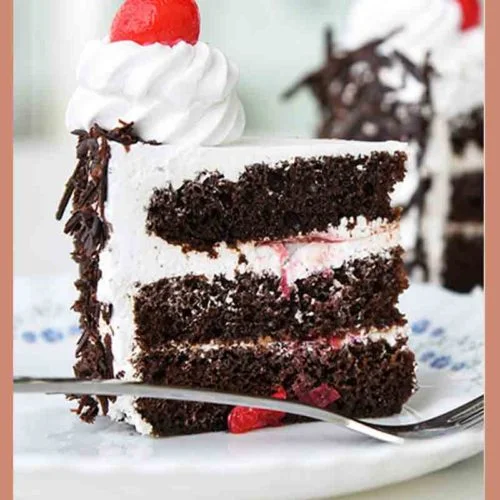 Trinidad Cake Recipes
Check these delicious Trinidad cake recipes that you can now make in the comfort of your home. The recipe instructions are very easy to follow and you can enjoy a delicious cuisine by attempting to make something new. Try baking today!
Print
Pin
Ingredients
For Fruits
1/2

pound

chopped seedless prunes

1

pound

chopped sultanas

1

pound

chopped currants

1

pound

chopped raisins

2

cups

rum

1

cup

cherry brandy
For cake
1

pound

sifted flour

1

tbsp

baking powder

2

tbsp

ground cinnamon powder

1

pound

sugar

1

pound

softened unsalted butter

10

organic eggs

1/2

pound

chopped cherries

1/4

pound

mixed peel

1/4

pound

roughly chopped almonds

2

tbsp

vanilla essence

2

tbsp

vanilla essence

1

cup

 browning

4

pound

soaked fruits

1

cup

cherry brandy

1/2

cup

rum
Instructions
For fruits
Blend the fruits together in a blender. As the liquid is ground, gradually add rum. Keep it in an airtight container until you're ready to use it.
To Make Cake
Two 8-inch cake pans should be greased and floured. Preheat the oven to 225 degrees F. Butter and sugar should be creamed together.

In a blender, combine the eggs, lime rind, and essence. Beat the drums thoroughly. Combine the beaten eggs, butter, and sugar in a mixing bowl.

Fold in the flour, baking powder, and cinnamon once everything is completely combined. Toss in the soaking fruits, mixed peel, cherries, and nuts, if using.

Browning can be added till the desired color is achieved. Stir everything together thoroughly. Pour the batter into the cake pans and bake for 2 hours and 12 minutes, or until a tester comes out clean.

Remove the pan from the oven and baste with a mixture of 1/4 cup rum and 1/4 cup cherry brandy. This can be done until the cake is completely cool or until all of the batter has been utilized. Before removing the cake from the pan, it must be completely cool. Serve with a topping and enjoy.
Nutrition
Nutrition Facts
Trinidad Cake Recipes
Amount per Serving
% Daily Value*
* Percent Daily Values are based on a 2000 calorie diet.
How to Make Trinidad Christmas Black Cake?
The method of preparing black cake is fairly easy. It is almost the process of a normal cake batter and mixture. But the differences still lie in between. These instructions will work as a clear guide to making the perfect black cake as you desire.
Ingredients we used:
½ a cup of raisins
1 cup of dried currants
½ a cup of dried cherries
½ a cup of pitted prunes
2 tablespoons of candied mixed citrus peel
¼ of a cup of cherry wine
5 full tablespoons of dark rum
1 cinnamon stick
1 star anise
1 ½ stick of butter
2 ½ cups of granulated sugar
5 whole organic eggs
1 lime, grated for the zest
2 ½ cups of all-purpose flour
2 teaspoons of baking powder
1 teaspoon of fresh ground cinnamon powder
2 ½ tablespoons of browning
2 teaspoons of vanilla extract
1 teaspoon of almond extract
Method of Preparing 1lb Fruit Cake Recipe
Step 1: The fruits should be macerated for at least one day and up to a year after being soaked. Simply cover the dried fruits with 4 oz. rum and 4 oz. cherry wine and steep with a cinnamon stick and a star anise.
Step 2: Remove the cinnamon stick and star anise from the macerated fruits and mix them with the liquid they were steeped in. Pasty but slightly grainy consistency is ideal.
Step 3: Preheat the oven to 280°F and line two 8-inch baking sheets with parchment paper. Combine the soft butter and sugar in a mixing bowl and beat on low to medium speed for 5-10 minutes, or until fluffy and light.
Step 4: Whisk the eggs with the lime zest, vanilla essence, and almond extract in a separate bowl. Then, while constantly stirring, gradually add to the butter mixture.
Step 5: Sift the flour and combine it with the baking powder and cinnamon powder. Fold the dry ingredients into the butter-egg mixture gradually. Toss the batter with the pureed fruits and browns.
Step 6: Place the baking pans on the center rack of the oven and pour the batter into them. Bake the cakes for about two hours, or until a toothpick inserted in the center comes out clean.
Step 7: You can lightly poke the surfaces of the cakes with a toothpick while they're cooling. Pour the remaining rum and wine mixture over the top of the cakes slowly until they are completely soaked. Allow the cake to cool completely before serving.
Tips From Our Bakers
Here are some tips that you can follow to make the best out of these recipes: 
It's a good idea to acquire three cake pans, depending on how thick you want your cake to be. You'll need less pans if your cake pans are taller than 1 inch.
The color of the Christmas black cake can be whatever you want it to be. Some people prefer light cakes, while others prefer dark cakes. Start with a quarter cup of browning and stir it in. Continue adding a quarter cup at a time until the desired shade is achieved.
Conclusion 
Hopefully, these recipes will serve as a proper guide for you to bake black cakes to perfection. You can start by gathering the ingredients and follow through with the soaking fruit part. That is very important in these dishes. Attempting to cook a dish from a different culture also means appreciating their methods and techniques. So, you must be careful to actually be as accurate as possible with the methods, as instructed.
You may also like: