LadyBoss lean shake recipes are some of the best nutrition filled smoothies you can make for yourself and for others. The process is really simple and you will not have to go through a lot of hassle to make it. It is very convenient and you will end up having a healthy smoothie that you can enjoy at any time you want.
This recipe uses a variety of ingredients that will provide you with a good amount of fiber and nutrition. You can have them as a protein shake and it will give you the energy boost you need to start off the day. You can also have this before or after a workout to get that extra energy boost. You can use a boost when you'll be working hard on yourself!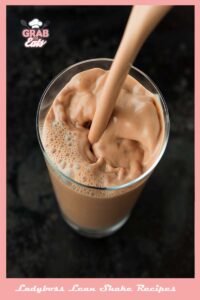 Know about the Ingredients and the Recipe:
Milk: 1½ cup of milk
Puree: ½ a can of pumpkin puree
Banana: ½ of a frozen banana
Spinach leaves: 1 handful of spinach leaves
Vanilla extract: 1 teaspoon of vanilla extract
Cinnamon: ½ teaspoon of cinnamon
Water: Splash of water
Chia seeds: 1 tablespoon of chia seeds ground flax
Hemp seeds: 1 tablespoon of hemp seeds
Protein powder: 1 scoop of LadyBoss protein powder
How to Make Protein Smoothie at Home
To make LadyBoss protein smoothie, you must have a blender. You can use whole milk, half milk, oat milk, almond milk, etc. The choice or preference is totally up to you. You must have previously puréed pumpkin. It is better if you can freeze it beforehand so it stays cold during the blend and gives out a thick texture. 
The LadyBoss shake ingredients are frozen bananas, spinach leaves which you need to wash and clean before using them, some vanilla extract, cinnamon powder, chia seeds ground flax, and hemp seeds. These seeds will provide the fiber element. Overall it is a refreshing, energy boosting smoothie that you are bound to love. 
To make this smoothie, make sure your blender has a good sturdy lid. Often time blender related problems lead to a recipe for disaster, quite literally. So make sure you have that figured out. Then keep adding the ingredients one by one.
Pour the greens first and the seeds. This will help absorb the milk a little before you start to blend. The reason behind doing so is that if the smoothie is too watery or too thick, the texture does not feel nice at all. 
So, you move forward with the addition. You can blend a little each time you add an ingredient so they break down in smaller pieces. Or, all you can do is chuck everything in and do it at once. Now, add the banana, vanilla extract, cinnamon powder, chia seeds, hemp seeds. Blend well.
Then if you see that the texture is too thick, add a splash of water to liquify it a bit. Then you can pour it in a smoothie glass and drink with a straw. 
Here's the detailed recipe for this delicious yet healthy smoothie. Check the step by step instructions out! 
Step 1: To make this LadyBoss lean shake, also known as a LadyBoss smoothie, you must follow the instructions carefully. Firstly, clean the spinach leaves. Then add them in the blender first and pour the milk of your choice into the blender.
Let it sit for a minute or two so the leaves can soak up some of the liquidity that milk has. We will not recommend having heavy cream because it will raise the calorie meter a lot and we want this to be a healthy smoothie.
Step 2: Now, add the frozen or at least cold pumpkin puree into the blender. Give the blender a start a couple of times so the leaves, milk and puree mix a little. Then add the frozen banana, vanilla extract, cinnamon powder, chia seeds, and hemp seeds. 
Step 3: Now, blend all the ingredients together for about 3 minutes or so. If you think the smoothie is too thick for you, add a splash of water. But be careful with the amount or it will turn out very runny and will not give off the taste of a smoothie. Rather, add gradually and adjust the liquidity accordingly, blending in intervals. 
Step 4: When the blending is done, pour it into a smoothie glass or bottle, you can add some ice to it if you like it colder. Stick a straw in and enjoy. You can garnish the smoothie with some lemon juice if you want but just a little bit. Otherwise it will taste too tangy.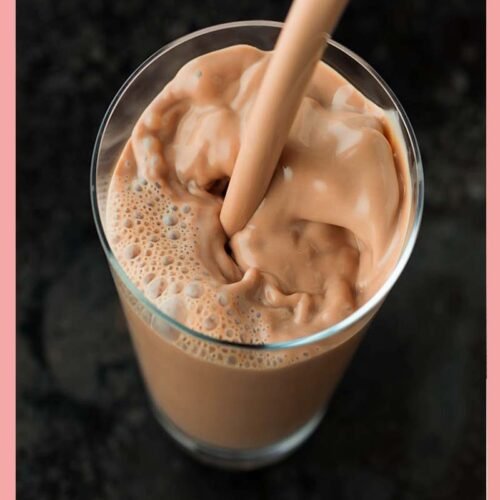 Ladyboss Lean Shake Recipes
Try making this LadyBoss lean shake recipe at home by gathering all the ingredients and mixing them real well till smooth, then enjoy. Check out the recipe in detail!
Print
Pin
Ingredients
1½

Cup

Milk

½

can

Pumpkin puree

½

frozen banana

1

handful

Spinach leaves

1

tbsp

Vanilla extract

½

tbsp

Cinnamon

Splash of water

1

tbsp

Chia seeds ground flax

1

tbsp

Hemp seeds

1

scoop

LadyBoss protein powder
Instructions
Pour all the ingredients into a blender and mix them well for about 2 minutes.

Then pour the mix into a smoothie glass, add a straw and enjoy.
Tips
For this lean protein smoothie you can choose your preference of milk. But make sure it is nothing too heavy or you might not like the texture of the smoothie. 

You can cut up a 1½ inch sized lemon wedge and squeeze on top for a little steeping lemon taste with the smoothie. Try not to overdo it or the flavor will taste very intense.
Nutrition
Nutrition Facts
Ladyboss Lean Shake Recipes
Amount per Serving
% Daily Value*
* Percent Daily Values are based on a 2000 calorie diet.
Wrapping up
With LadyBoss recipes it is easier to enjoy protein shakes now. You can customize however you like but make sure the adjustments are balanced and do not taste too intense. You are free to experiment, of course. Although, it is better to try out your hand first with the recipe given. Then you can improvise or customize your protein shake accordingly.
You May Also Like: