Ruth Chris cheesecake recipe is one of the best cheesecake recipes that you can try out. If you're here, you already are interested in attempting to make this delicious cheesecake. We love this dish too! Just make sure you have the right ingredients to get the perfect outcome.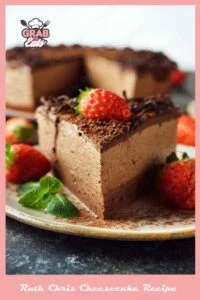 How to cook Ruth Chris's cheesecake?
The key to cooking a good cheesecake is not the cream filling, it is the crust base. You need to make sure you're doing it right. Crust needs to be just light and a mixture of firm yet crumbly. It's a tough line to walk but hey, worth the trouble, right? 
In order to cook this wonderful cheesecake dish, you can Get all the ingredients and follow the steps thoroughly in this recipe. 
Make the crust, mix the cream filling, top off with cookie crumbles, chill it in the freezer and it's good to eat! 
How to Prepare the Ruth Chris dessert
Firstly, gather the ingredients on your kitchen counter. None of the ingredients require too much preparation. For the cream filling, it's best to have cream cheese. Cream cheese is the most used cream filling base for desserts. You can use other types if you want but it has to have a creamy texture. 
Otherwise it will literally be a recipe for disaster. You can go ahead and mix the cream cheese with the vanilla extract, sugar, cocoa powder. In this stage, you can whip the ingredients. So they dissolve and combine better.
But when you add the whipped topping, you must fold the mixture with a spatula. This will help the ingredients to spread evenly throughout the entire filling base. Then you proceed how the final procedure of making a cheesecake should be. You sprinkle cookie crumbles and chill it till the dish is ready! 
Ingredients that You Will Need Are:
¼ Of a Cup of Melted Butter
2 ½ of Packages of Room-Temperature Softened Cream Cheese
1 Cup of White Granulated Sugar
1 Tablespoon of Vanilla Extract
¼ of a Cup of Cocoa
1 Full Carton of Whipped Topping
1 Package of Oreo Cookies, for Topping
Step by Step Instructions for the Steakhouse Cheesecake
Step 1:
To make this creamy and delicious mousse cheesecake, you must first work on the base of the cake. Cheesecakes are very different from the traditional full flour based cakes. So, to make the base first, melt some butter to liquid form, mix it with sugar. Let the sugar dissolve. 
Step 2: 
Then use most of the crumbled oreo cookies. Mix them thoroughly. Then pour it on a medium sized baking pan. You need to press on the base to make sure it is even.  Put it in a baking oven and bake it for 350 degrees Fahrenheit for about 10-15 minutes. 
Step 3: 
Meanwhile, prepare the cream layer of the cheesecake. In a bowl, put in the cream cheese, sugar, vanilla extract, cocoa powder and whipped cream topping. Mix it well. Fold them after adding whipped cream topping, rather than whisking, this will provide a good texture. 
As the timer goes off, take the baking dish out of the oven and set it aside to cool. Then start the layering process. 
Step 3: 
Fill in the upper part of the crust with cream filling. Make sure it covers the crust completely. Then sprinkle the rest of the oreo cookie crumbs on top of the cream filling part. Put the whole dish in the freezer and chill for at least 3 hours. When time is up, take it out of the freezer, top with whole oreo cookies, and cut it into pieces. Serve with chocolate sauce or caramel sauce drizzle.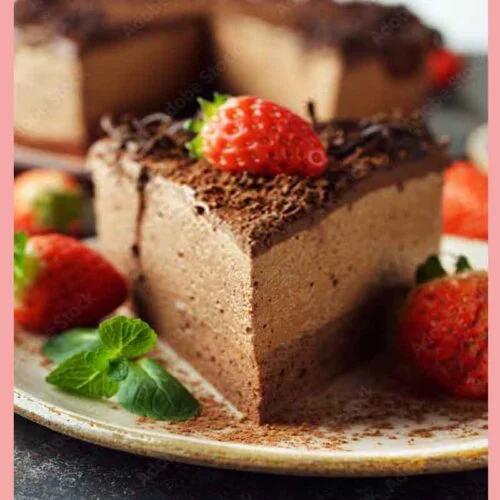 Ruth Chris Cheesecake Recipe
Make delicious cheesecake at home with the very special ruth chris cheesecake recipe. With our full written recipe, you can prepare it very well.
Print
Pin
Ingredients
1 ½

Cup

crushed oreo cookies

¼

Cup

 sugar

¼

Cup

melted butter

2 ½

packages

cream cheese

(softened)

1

tbsp

vanilla extract

¼

Cup

cocoa

1

carton

whipped topping

1

package

oreo cookies
Instructions
Mix oreo crumbs, sugar and melted butter. Pour into a baking dish.

Use the large bowl of stand mixer, beat cream cheese, sugar and vanilla, and cocoa. Fold in whipped topping.

Fill the creamy part on top of the crust base, sprinkle with extra cookie crumbs and cover it fully with plastic wrap, and chill.
Tips
1
You need to keep the cream filling light and frothy. So do not overmix it. Let the sugar dissolve and then you can proceed to fold the ingredients with a spatula.
2
You can mix some oreo cookie crumble with the cream filling if you want. But it's not necessary.
Nutrition
Nutrition Facts
Ruth Chris Cheesecake Recipe
Amount per Serving
% Daily Value*
* Percent Daily Values are based on a 2000 calorie diet.
Wrapping Up
There are some great recipes that you can make. Desserts are fun to make and amazing to eat. There are recipes that can be called Ruth's Chris chocolate duo, which are famous dessert recipes that you can cook at home. This particular recipe, as you can see, is simple and easy to make. Hopefully, you'll be able to make it with much ease and enjoy the result as well!
You May Like Also: