If you have recently started your diet and looking for some tasty but low-cal food items to consume, check out Roger Raglin Diet Recipes. They are full of nutrition but have extremely low calories. So, eating more and not getting fat, also staying healthy is very possible.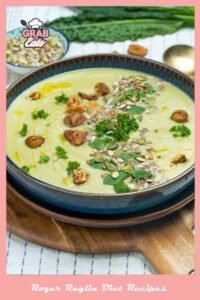 It's just not for people who are on diet but for all, you guys. I don't want to praise much as I have done already. The only thing I'm suggesting is to make it at home, and you'll surely make it at least once a week. 
Know about Your Ingredients and Recipe: 
Vegetable Broth: Measure 4 cups of vegetable broth for this recipe. It will increase the taste of your diet dish. You can use water instead of this but this is the best way to cook this recipe. 
White Beans: White beans have a mild flavor and are starchier than other types of beans. So, we will finely wash and drain the white beans after measuring 2 cups of it. 
Cabbage head: Chop and measure 2 cups of cabbage. Try to chop the head portion as they are soft and has the most flavor. 
Red Pepper flakes & Chili Powder: To add the spice to the dish, get ⅛ tsp of red pepper flakes for a balance. Also, measure ½ tsp of chili powder.
Fire-roasted Tomatoes: You can buy canned fire-roasted tomatoes from your nearby store but you can eventually make it at home. Take 2 cups of fire-roasted tomatoes. However, to do that-
Cut Roma tomatoes lengthwise and remove seeds and fluids as much as possible. 
Prepare a grill basket pan by spraying with a non-stick cooking spray and also set the oven for preheating at the temperature of 450 degrees F. 
In another bowl mix together ½ tsp of minced garlic, 1 cup of extra virgin olive oil and 1 ½ tsp of Italian seasoning.
Dip the tomatoes in the oil-spice mixture and place them on the grill basket pan.
Place them in the oven ad bake for 45 minutes to 50 minutes or until you notice smoky brown color in the tomatoes. 
Roasted tomatoes enrich the flavor most. I always use homemade roasted tomatoes cause they are so fresh and flavorful.  
Carrot: Carrot is a must-add vegetable to this recipe. First, chop 2 carrots, more or less and measure 1 cup from it. 
Celery: In order to add flavors, celery is commonly used in many dishes. However, finely chop and measure 2 tbsp of celery. 
Thyme: Thyme does the same job as celery but with a different flavor. To add more flavor in your boring diet recipe, this has been added. Finely mince and take 1 tsp of it. 
White Onion: The comparatively milder and sweeter flavor, make this dish more tempting than any other dishes 
Water: 2 cups of water will add the balanced flavor to the whole dish.
Extra Virgin Olive Oil: You may think in diet recipes, EVOO must be extra but trust me it's not. Cause it is mainly used a little bit in order to mix vegetables and spices evenly in the dish. Also, it is proved that EVOO assists passively in weight loss. 
Here are the nutrition facts for this recipe: 199 calories, 10-gram protein, 28-gram carbs, 10-gram fiber, 8-gram sugar, 6-gram fat, 1-gram saturated fat, 452 milligrams sodium
Free Cabbage Soup Recipe:
It feels comforting to eat this garden veggie soup. Whether you eat this as an appetizer or as a main course, it would still feel satisfying. With beans, cabbages, fire-roasted tomatoes, carrots, celery, thyme, and different types of spices, make the dish super tempting. In my family, we all are on diet preparing these amazingly tasty and healthy recipes. 
Here are some details about how you can make the soup taste better by following this recipe.
Methods of Preparing Cabbage Veggie Soup Step by Step:
Step 1: Take out a large dutch oven and keep it over medium-low heat.
Step 2: Add 2 tbsp of extra virgin olive oil and let it heat up for 30 seconds.
Step 3: Add ½ cup of white onion, 1 cup of carrots, and 2 tbsp of minced celery. Give it a stir in oil and let cook for 1 minute.
Step 4: Quickly sprinkle ½ tsp of chili powder, ½ tsp of kosher salt, along with 1/4 tsp of black pepper. Allow them all to cook for 6 minutes to 8 minutes or until the vegetables are translucent and tender.
Step 5: Add 2 cups of beans, 1 tsp of garlic, and 1 tsp of thyme leaves. Cook for 2 minutes or until you smell fragrant of garlic.
Step 6: Pour 4 cups of vegetable broth with 2 cups of water.
Step 7: Reducing the heat, bring it to a simmer for 15 minutes.
Step 8: Add 2 cups of cabbage and 2 cups of fire-roasted tomatoes. Cook them until you notice the wilted cabbage. It should not take more than 7 minutes.
Step 9: Remove the dutch oven from heat and sprinkle 1/8 tsp of pepper flakes with 2 tbsp of parsley.
Step 10: Adjust the seasoning if needed and serve.
When ladling this raglin diet vegetable soup, top with minced parsley if you want to. Serve hot and enjoy!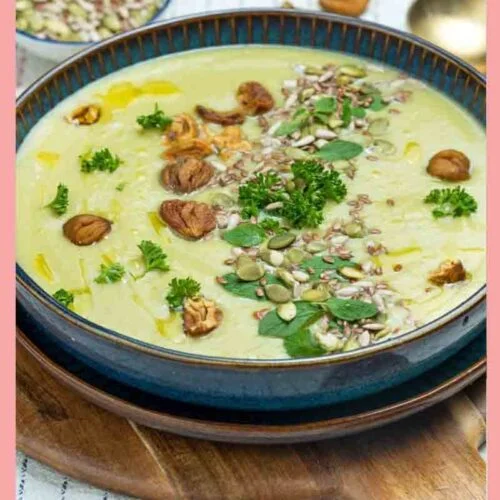 Roger Raglin Diet Recipes
Roger Raglin Diet Recipes are so popular because of its cooking method and amazingly tangy flavor. Prepare right now to sooth your hungry tummy!
Print
Pin
Ingredients
2

tbsp

Extra Virgin Olive Oil

2

tbsp

Parsley

1

Cup

Carrots

2

tbsp

Celery

2

Cup

Chopped fire-roasted tomatoes

1

tbsp

thyme leaves

¼

tbsp

freshly ground black pepper

2

Cup

white beans

1

tbsp

Garlic

2

Cup

Water

½

Cup

white onion

1/8

tbsp

Red pepper flakes

1/2

tbsp

Chili powder

4

Cup

Vegetable broth

 ½

tbsp

 Kosher salt
Instructions
In a large dutch oven, add oil, onion, carrots, celery, chili powder, kosher salt, black pepper and cook them finely for around 8 minutes.

Then, add beans, garlic, thyme and cook until fragrant.

Pour vegetable broth with water and simmer for a while.

When thickened, add cabbage, tomatoes and cook them until wilted.

Adjust the seasoning and sprinkle pepper flakes and parsley.
Tips
If you want to add more vegetables, you can use, corn, broccoli, cauliflower, kale, bell peppers, or spinach. Leafy greens should be added just a few minutes before serving, otherwise, they will become mushy.

You can enhance the flavor of the onion and herbs by adding a packet of onion soup mix or Italian seasoning.

If you want more protein or carbohydrates, you can add chicken or rice to this cabbage soup recipe. You can also use white beans or extra-firm tofu cubes for a vegetarian protein option.
Nutrition
Nutrition Facts
Roger Raglin Diet Recipes
Amount per Serving
% Daily Value*
* Percent Daily Values are based on a 2000 calorie diet.
Conclusion:
So, that was all for the special Raglin diet cabbage soup. If there are any leftovers, place them in a container in the refrigerator for up to one week. As soon as you prepare this, I'm sure you'll have to include it in the menu for your special event. In any case, enjoy preparing it since it's not hard to do. So, you have to try it out, also share this recipe with your friends and family. Bon appetite!