Rockfish are one of the top sources of protein. Also, it delivers extremely low fat. So, consuming rockfish in your dinner or lunch will bring no harm to your health. If you want to have this incredible delicious fish in a different way, try the grilled rockfish recipe. 
Rockfish on the grill recipe is surprisingly versatile with its flaky texture. Moreover, this recipe delivers a mild and sweet flavor. This popular recipe for grilled rockfish is also pretty affordable. You no longer have to spend a big amount of money to collect any expensive ingredients. 
Since this species is rich in protein, it perfectly meets the kid's nutritional level. So, let's check out how easily you can make grilled rockfish.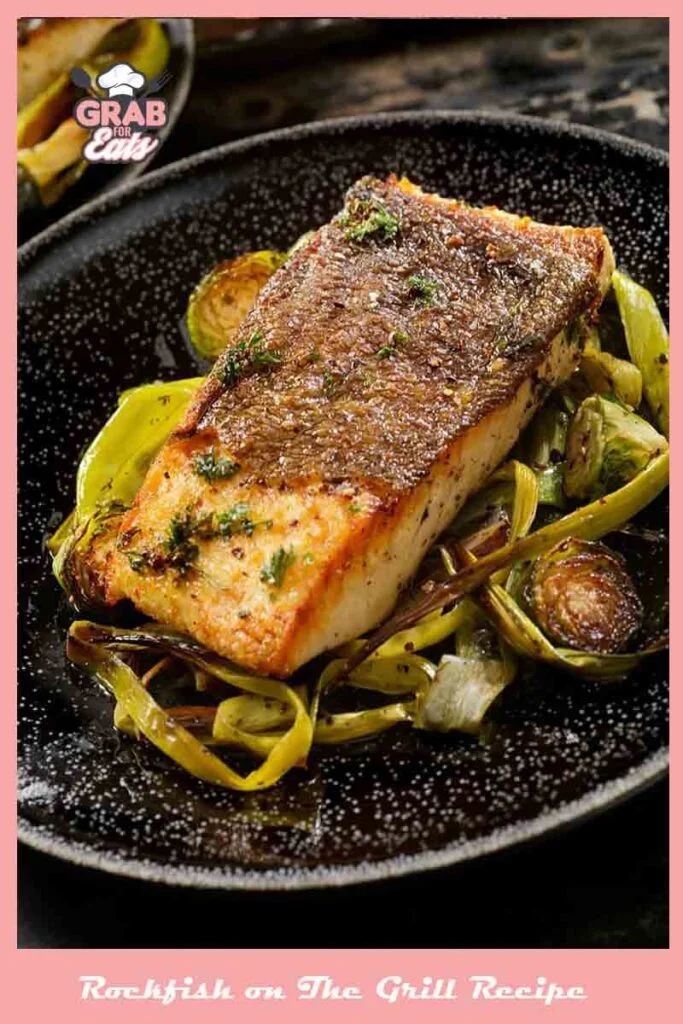 Know About the Rockfish on The Grill Recipe 
The recipe we'll share will be perfect for 8 people. If you have only 3 people in your family, take all the mentioned ingredients half in amount. 
Ingredients You Need
Rock Fish (1 ½ kg)
You need rockfish of 1 ½ kg. First, wash the fish and remove its skin. Then take your required amount.  
Onion (1 Cup)
Take 1 cup of chopped onions. It will look better if you chop the onions in a round shape.  You also can take shallot instead. 
Tomatoes (2 Cups)
To increase the taste, take 2 cups of tomatoes, but it's additional. Take the tomatoes and chop them into slices.
Vegetable Oil (1 Tablespoon)
Vegetable oil is essential to brush the grill. Therefore, 1 tablespoon will be enough. If you think you need more, there's no boundary.  
Basil (⅓ cups)
Using herbs in grilled fish increases your health benefits. Considering this, adding ⅓ cup of basil will add a mild flavor. You also can use parsley or tarragon. However, keep the amount the same as we suggested. 
Salt (1 tsp)
1 tsp salt will be well enough to prepare your rockfish on the grill.
Lemon zest (1 Tablespoon)
To get a tangy flavor, lemon zest works the best. In this case, using 1 tablespoon of lemon zest will bring your desired taste.  
How to Grill Rockfish: 5 Easiest Steps
The recipe for grilled rockfish requires simple and readily available ingredients. What's more, it also comes up with only 5 easy steps, unlike other grilling recipes.   Therefore, anyone from Pro to beginners can try this at home. The way how you can cook this recipe is as follows-
Step-1
Clean the grates of your grill properly so that you find no dust or dirt on them. Now brush the grill with vegetable oil.
Step-2
Preheat your grill to medium temperature. You sometimes need to increase or decrease the temperature level. If you need low, medium, or high heat, here's the accurate temperature measurement-
High- 400°F-450°F
Medium to High- 300°F-350°F
Low- 250°F-300°F
However, the best temperature to grill varies from 350-375°F.
Step-3
Pat the fish fillets and dry them using a paper towel. 
Step-4
Take a foil paper 16ʺ in length. Now fold the foil paper in half and put rockfish fillets in. Add the chopped onions and tomatoes. 
Step-5
Season the fillets, tomato, basil, and onion with salt. Now crimp well the fillets and other ingredients.  Now fold them all together.
Step-6
This time you need to take your foil pouch on the preheated grill. Now grill them for 20 minutes at medium to high heat. Rotate the pouch halfway or it every 5 minutes. It will ensure the fillets get an excellent brown texture. 
Step-7
When the pouch is grilled properly, remove it from the grilled stick and put it on a plate. Add lemon zest to the top of the fillets and serve with your favorite toppings.
Best Toppings
The following toppings are the top choice to incorporate with grilled rockfish-
MAC and Cheese
Salsa  Verde
Heat Jalapeno Poppers
Italian Drizzling
Pimento Cheese
Smoked Gouda Cheese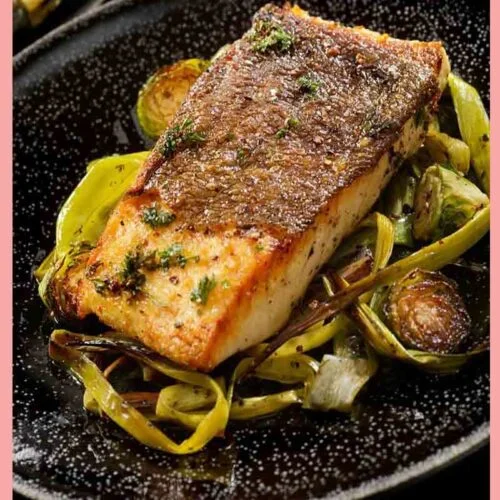 Rockfish on the Grill Recipe
Ever wonder how to cook rockfish on the grill recipe? And what are the health benefits of this recipe? Here's the complete guide
Print
Pin
Ingredients
1 ½

Kg

Rock Fish

1

Cup

Onion

2

Cups

Tomatoes

1

Tbsp

Vegetable Oil

⅓

Cups

Basil

1

Tsp

Salt

1

Tbsp

Lemon zest
Instructions
Brush the grill with vegetable oil

Preheat your grill to 300°F-350°F (Medium)

Pat the fillets and dry them using a paper towel

Put rockfish fillets on foil paper and add chopped onions and tomatoes. 

Season the fillets and other ingredients with salt

Crimp them well and fold them together

Place the foil pouch in the preheated grill and cook for 20 minutes

Don't forget to rotate the pouch every 5 minutes

Now remove the pouch from your grill and spread lemon zest on the top. 

You can now serve your baked rockfish fillets
Tips
Avoid overcooking while grilling rockfish.

Let the grill highly hot.

Use dry fillets as the dry fish fillets are grilled well. Wet fillets won't get the texture as the dry ones do.

Chop the fish fillets into smaller sizes. The smaller ones are more trouble-free to grill compared to the bigger ones.
Nutrition
Nutrition Facts
Rockfish on the Grill Recipe
Amount per Serving
% Daily Value*
* Percent Daily Values are based on a 2000 calorie diet.
Rockfish on the Grill Recipe: Health Benefits
Rockfish are a huge source of protein. Whether the fish is baked, grilled, tacos, or blackened never matters. Also, no matter whether it's fresh or frozen.  Having sufficient rockfish, you'll get the following health benefits-
 Health Benefits of Rockfish

Health Benefits
Improve Cell-Building capabilities
Deliver Vitamin-D
Increase Immune System
Offer  High Nutritional Value
Improve Cell-Building capabilities
Conclusion
Making dinner with the freshly caught rockfish on the grill recipe is exciting. Grilling rockfish is the most famous primitive cooking method. When you get your rockfish grilled properly, it will impart a unique flavor.  
You can prepare this dish right before dinner with only a few ingredients. You can enjoy having this recipe with either a main course or side dishes. So, the flexibility to make and eat grilled rockfish increase cravings for it gradually.  
Its quick preparation process will allow you to do other household activities simultaneously. Also, to make your kids happy, this delicious recipe can be the top choice.