Medifast lean and green recipe is an easy-cook less time-consuming recipe that you can attempt at home. This is a light meal that you can have during lunch. If you want to have it during dinner too, it would be a great thing to do too. So you can definitely make it in portions and store it if you want to have them at different times of the day.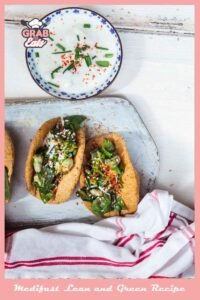 Know about the Ingredients and the Recipe:
Hamburger mixture: You will need 1 ⅓ cups of lean ground hamburger mixture.
Cheese: Get ½ a cup of cheddar cheese. Shred the cheese during preparation time.
Broccoli: You need 1 ¼ cups of broccoli florets. Washed and cut into shape. 
Tomatoes: The recipe needs ¼ of a cup of sliced tomatoes. It is better if you get Rotel tomatoes. 
Garlic powder: Add ¼ of a teaspoon of garlic powder to the dish for flavor. 
Onion powder: Onion powder must be added to the dish too for flavor and health benefits. Use ¼ of a teaspoon of onion powder
Salt: Sprinkle ¼ of a teaspoon of salt of the dish and adjust if needed. 
Red pepper flakes:  Freshly grind up red pepper flakes and add to the dish according to taste.
Stock: You need to add 2 tablespoons of chicken or vegetable stock. The stock is better and healthier if you use low-sodium based stock. 
How to Prepare the Lean and Green Casseroles
To prepare the Broccoli taco bowl you'll need to follow through with the whole process. This dish mostly contains a larger portion of vegetables. The basic principle of making lean and green dishes is that they are made with a lot of vegetables and lean meat.
This recipe uses a lot of both and in a balanced amount, of course. So not only will you be learning a great dish that is tasty but also a healthy one that you will not have to feel guilty about eating. 
Here Is the Step by Step Instructions for Optavia Broccoli Dish:
Step 1: Place the broccoli in a medium-sized bowl, dredging the florets in the chicken stock. Wrapping the bowl in plastic wrap. Cook for about 5-6 minutes in the microwave, or until vegetables are tender and cooked.
This is done to incorporate flavor into the broccoli and this is a good process that you must follow. You may be wondering why we are not boiling them on the stove instead. The reason is that boiling would have the possibility of melting the broccoli florets and also may drain the green fresh color that broccolis have. 
Step 2: While the broccolis are being microwaved, place a large skillet on the stove, and pour a little oil. The heat should be medium. Now, brown the meat and drain any excess fat. It should take about 7-10 minutes to go through the cooking process. In a large mixing bowl, combine the sliced Rotel tomatoes, garlic powder, onion powder, salt, and red pepper flakes. Toss them well to incorporate the spices with the veggies. 
Step 3: When the broccoli is done cooking, toss the florets with the hamburger mixture in the skillet. The already browned meat will be ready to go by then. 
Step 4: In a mixing bowl, combine all of the hamburger mixture, the veggies. Make sure you mix them well because that will ensure that the dish has well enough proportions of vegetables and meat. While serving, sprinkle some parmesan or top with shredded cheddar cheese on each plate that you serve in. If you want to have a lesser amount of cheese involved, add the shredded cheese in moderation and do not go overboard with it.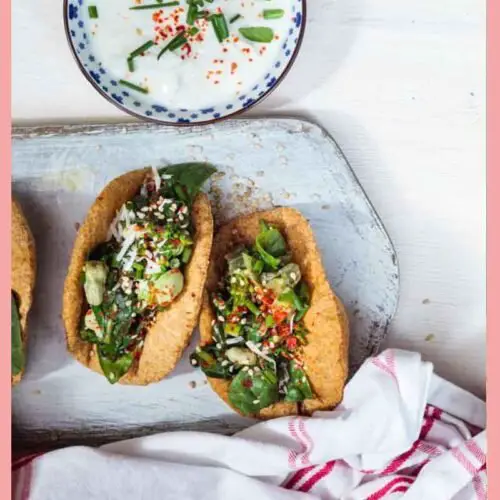 Medifast Lean and Green Recipe
Check out this Medifast lean and green recipe to cook up a healthy meal. The bonus is that not only is this dish healthy, it's also tasty. Try this out today!
Print
Pin
Ingredients
1 ⅓

Cup

lean ground hamburger

½

Cup

shredded cheddar cheese

1 1/4

Cup

Broccoli

¼

Cup

sliced tomatoes

(preferably Rotel tomatoes)

¼

tbsp

Garlic powder

¼

tbsp

onion powder

 ¼

tbsp

Salt

Red pepper flakes

 to taste

2

tbsp

chicken or vegetable stock

(low sodium based)
Instructions
For one of the best medifast diet recipes, start by putting the broccoli in the microwave for a few minutes, or until soft and cooked, to start.

Cover the tomatoes, garlic powder, onion powder, salt, and red pepper flakes with plastic wrap in a bowl with your chicken stock.

Brown the hamburger in a large skillet and drain the grease if necessary.

Add your broccoli to your skillet when it's done cooking and combine it with the hamburger mixture.
Tips
You can make tacos out of the stuffing. While making optavia tacos, make sure that you get the type of taco shells you want to have. There are hard shells and soft shells. You can get either one and add stuffing in between. Then sprinkle shredded cheese on top of the tacos. Microwave the tacos for 30 seconds to 1 minute to melt the cheese. You can use store bought salsa and guacamole on top when you start having it.

If you are going to have casseroles made out of the stuffings, you can layer them with some cream cheese and make a casserole dish. You need to make sure what other ingredients you are going to add to the dish to make it a casserole.
Nutrition
Nutrition Facts
Medifast Lean and Green Recipe
Amount per Serving
% Daily Value*
* Percent Daily Values are based on a 2000 calorie diet.
Wrapping up
Medifast lean and green meals are a very healthy meal to have and you can have so much fun making it. You can also try out your hand at making more dishes with the basic ingredients and stuffing made out of them.
The main thing you have to remember is to keep the flavoring in a good enough adjustment so the dishes you make out of the rest of the stuffing is going to be equally delicious and not take the spotlight out of the hamburger and veggie mixture. You can always add different types of cheese, salsa, guacamole or any kind of condiments you want.
All in all, it is definitely recommended to have as a daily dish that you can ake and eat if you want because it provides all the basic food group nutritions you may need and as a bonus, it is also delicious to taste!