Pizza breads are sort of a fat pita, which is used as a roll to make jimmy buffs hot dogs and sandwiches. Baking is a struggling procedure to some of us. But with a perfect and easiest Instruction, We can make pizza bread With just 6 ingredients and no fancy flours required. I'm really happy to announce that there's nothing to be afraid of!  Baking isn't all that scary or hard, and you too can make your own super simple jimmy buff's pizza bread recipe at home in a matter of minutes, no fancy ingredients required. 
I kept this pizza dough recipe as simple and approachable as possible. It's made with all-purpose flour, no stand mixer needed, and only the most minimal amount of kneading required.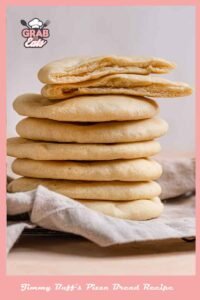 Know About Pizza Bread Ingredients
To make a perfect Italian style pizza bread you have to know about the proper measurements and usr of the ingredients 
Flour 
It's the main ingredient of this recipe. There are some different kind of flour for baking a pizza bread, we are using all purpose flour which is easy to get 
Sugar
Sugar is use too small in case of pizza bread. Sweetness can alter the taste of your dish which you want to make with your baked bread 
Olive oil
It's a Essential ingredients for this recipe, olive oil improves crumb structure, it will also make a softer and moist loaf. This is because the oil in the dough prevents water from evaporating during baking. As the water is retained, it keeps the baked bread moist and tenderized. But over use can affect the flavor cause. 
Yeast
Yeast leavens the dough, gives sponge like light texture to the dough. Along with that it gives aroma, flavor and contributes nutritional value.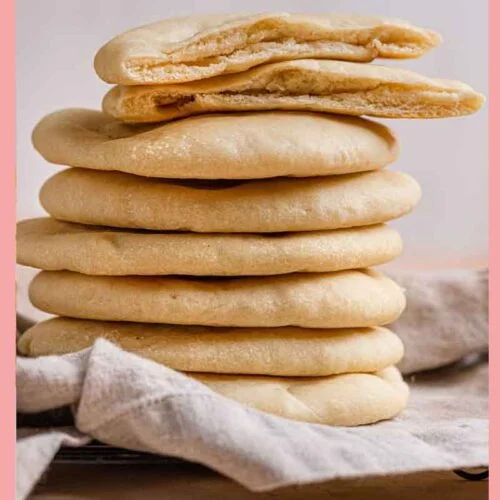 Jimmy Buff's Pizza Bread Recipe
Check out this awesome jimmy buff's pizza bread recipe, absolutely easy and fascinating and that will make your family, friends, and guests super happy!
Print
Pin
Ingredients
2-2 ⅓

cups

all-purpose flour OR bread flour divided (250-295g)

2 ¼

tbsp

instant yeast

1 ½

tbsp

sugar

3/4

tbsp

salt

⅛-¼

tbsp

garlic powder and/or dried basil leaves optional

2

tbsp

olive oil + additional ¾ cup warm water
Instructions
In a large bowl, dissolve the sugar and yeast in the warm water. Leave the mix alone for around 15 minutes to get ready.

After waiting for 15 minutes, stir oil, salt, and flour with sugar and yeast to make a smooth dough.

Take a pan and put some flour on it. Then, keep the dough on the flour for another 15 minutes.

Now, it's time to make the dough bigger. Oil a bowl and shift the dough there with wet cloth over it. Like the steps above, wait again. This time, for about an hour.

Preheat the oven to 175 degrees Celsius.

When the waiting is finished, you have to turn the dough into two. Make each dough at least a foot long.

Fold each dough and make a smaller dough to bake.

Now, oil a baking sheet and use this to cover the loafs. After that, bake in the oven for almost half an hour until the breads become golden brown.
Nutrition
Nutrition Facts
Jimmy Buff's Pizza Bread Recipe
Amount per Serving
% Daily Value*
* Percent Daily Values are based on a 2000 calorie diet.
Jimmy Buff's Italian Hot Dogs
Jimmy buffs hot dog follows Italian style hot dog recipes. Where hot dogs wrapped with pizza bread and topped with onion, pepper, potatoes and mustard. Jimmy buffs is serving this Italian style hot dogs this way since 1932.
Ingredients we need:
1/2 pound sweet Italian sausage
1/2 cup creamy peanut butter
1/4 cup red wine
1 tablespoon garlic powder
1 tablespoon onion powder
1 teaspoon crushed red pepper flakes
1/4 teaspoon salt
1/4 teaspoon black pepper
1/4 teaspoon dried oregano
1/4 teaspoon dried basil
1/4 teaspoon dried thyme
1/4 teaspoon sugar
1/4 cup all-purpose flour
3 cups chicken broth
1/2 cup grated Parmesan cheese
1/2 cup chopped green onions
How to Make Italian Hot Dogs?
Step 1: First of all, take a skillet. Use it to deep fry the sausages into oil for some minutes to change the texture.
Step 2: Add peanut butter, Parmesan cheese, onion, green pepper, garlic, basil, salt and pepper; mix well.
Step 3: Cut bread into 1-inch slices; spread sausage mixture over each slice.
Step 4: Place on a greased baking sheet.
Step 5: Bake at 400 degrees for a quarter hour to make the bread toasty enough.
Conclusion: 
That's all for Jimmy Buff's italian sausage hot dog recipe. We hope we have delivered you two soothing recipes. Make them at home and enjoy with your family members with special occasions. Bon appetite!
You May Also Like: