I bet you all have been to Texas Roadhouse, their steaks and ribs are world-famous. But . recently their ranch is all over the internet. So, I couldn't help focus separately. And to my surprise, it is too good. 
So, I started my research to prepare the exact type of dressing at home. Texas Roadhouse Ranch Recipe is not that much tough to prepare but all you need to know is the correct amount of ingredients and what you are using. I got the recipe from a super-authentic source.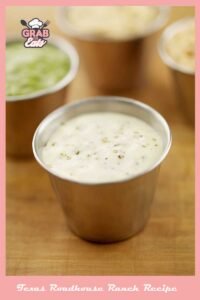 Know About Your Texas Roadhouse Ranch Dressing Ingredients And Recipe:
Sour Cream: Sour cream is one of the important ingredients of our recipe. Sour cream is velvety and rich in flavor. It enhances the taste of the dressing. Measure ½ cup of full-fat sour cream. 
Buttermilk: If you want to prepare buttermilk at home then add lemon juice and whole fat milk in a bowl and allow to fuse for 1 day. Buttermilk is essential for the recipe. ½ cup of buttermilk will just go fine.  
Mayo: We have sour cream and buttermilk, so you need ¼ cup of mayonnaise for the dressing. 
Parsley: Parsley is a very versatile ingredient. Dried parsley enriches the tangy blust in the dressing. Measure ½ tsp of dried parsley. 
Garlic Powder: 2 tbsp of garlic powder will enhance the taste of this recipe. 
Dried Dill: Drilled dill leaves a pickled tang in the recipe. Using 1 ½ tsp of dried dill would be enough. 
Cayenne Pepper: Cayenne pepper is a great source of antioxidants that boost our health and can protect our cells. However, only ⅛ tsp of it leaves a sweet-spice tang to the whole recipe. 
Garlic Salt: 1 tsp of garlic salt would be enough. 
Onion Powder: Measure 1 tsp of onion powder, equal to 1 small fresh onion. But using onion powder is the best option for the recipe. 
Lemon Juice: Freshly squeeze ½ lemon or 1 lemon and measure 2 tbsp from it. 
Ground black pepper: While using ground black pepper in any  dish, always try to use freshly ground one. It has more flavor than black pepper powder available in the market. Measure 1 tsp from it. 
Kosher Salt: I always use ½ tsp of kosher salt but as per your taste you can increse or decrease the amount of salt. 
How to Make Texas Roadhouse Ranch Step by Step: 
Preparing ranch is no bigh deal if you know exactly how to prepare it finely. However, here I have the perfect solution for it.  Let's see roadhouse ranch dressing instructions step by step: 
Step 1: Take out a small bowl and add 1 ½ tsp of dried dill, ½ tsp of dried parsley, ⅛ tsp of cayenne pepper, 1 tsp of garlic salt, and 1 tsp of onion powder. Mix them finely using a fork. 
Step 2: Now, take out a large bowl. Pour ½ cup of buttermilk, ¼ cup of mayo, ½ cup of sour cream, and 2 tsp of lemon juice. With a whisk, whisk them finely until smooth and combined. 
Step 3: Now add the prepared spice mixture into the buttermilk sour cream mixture. 
Step 4: Let the mixture rest in the refrigerator for at least 1 hour. 
Step 4: When serving, sprinkle ½ tsp of kosher salt and 1 tsp of ground black pepper. You can add them as per your taste.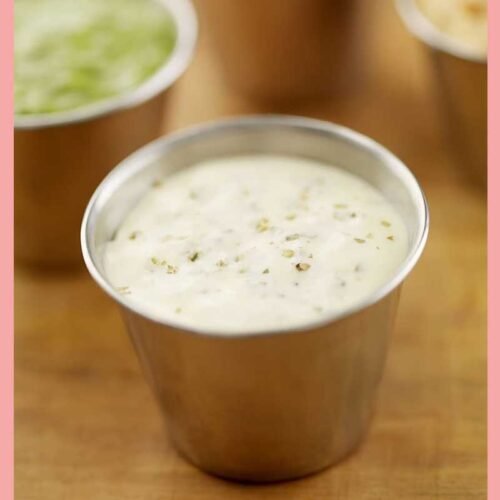 Texas Roadhouse Ranch Recipe
Try making this texas roadhouse ranch recipe at home, very easy to prepare. Just grab the ingredients and surely it wil blow your mind with the  tangy taste!
Print
Pin
Ingredients
½

Cup

sour cream

full-fat

½

Cup

buttermilk

¼

Cup

mayo

2

tbsp

garlic powder

1 ½

tbsp

dried dill

 ½

tbsp

dried parsley

⅛

tsp

cayenne pepper

1

tbsp

garlic salt

1

tbsp

onion powder

2

tbsp

lemon juice

1

tbsp

ground black pepper

½

tbsp

kosher salt
Instructions
Combine the spices in a bowl.

Whisk sour cream, mayo, buttermilk, and lemon juice in a bowl.

Keep in the fridge for 1 hour.
Tips
Before serving, must chill the dressing, or else you won't get the real taste of it. 

Whisk the mayo, buttermilk, sourcream finely to get the ultimate result.
Nutrition
Nutrition Facts
Texas Roadhouse Ranch Recipe
Amount per Serving
% Daily Value*
* Percent Daily Values are based on a 2000 calorie diet.
Wrapping Up:
So, you have the full written recipe. Don't hesitate and start preparing it right now. There is no way to fail in this recipe. With steak, BBQ chicken, roasted beef, dirty rice, or salad, you can enjoy. Also, you can store the texas roadhouse side salad dressing for up to 2 months in the freezer. So, enjoy the taste and bon appetit!