Roosters dumpster sauce recipe is a great sauce recipe along with the fried goods you can have it with. The process is very fluid and you will have a great condiment that you made on your own in no time. Follow through the process of making this dish and enjoy it with your favorite appetizer or snacks!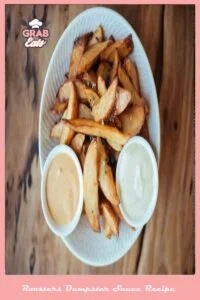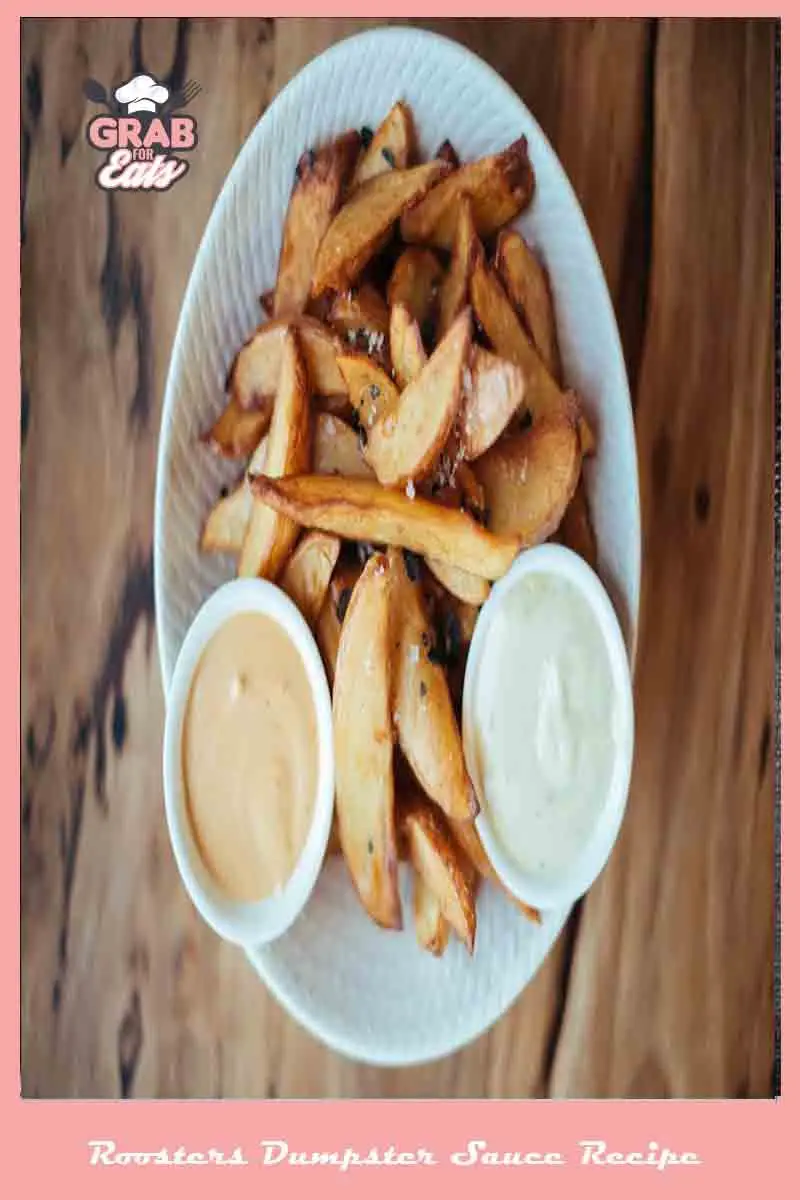 How Do You Make Fry Sauce?
Roosters ranch dressing is a great condiment that you can use in your meal preps and enjoy as a side dish with any type of meal you like. 
Especially with frozen goods that you can fry and serve hot with chopped up parsley as garnish. Yes, normal mayo or ketchup combination tastes great too. But this delicious dipping sauce makes the fried foods taste even better. You can have french fries, chicken fry, even fried dumplings with this condiment. The possibility of usage entirely depends on your choice of fried goods.
Moreover, you can also enjoy it paired with salads or even sauteed vegetable dishes. So, you can see how versatile a sauce this is. You will definitely enjoy making this and having this with your favorite fried food.
How to Prepare the Roosters Dumpster Sauce
The process of actually making the roosters dumpster sauce is pretty easy. The technique is in the mixing. The step by step procedure is not complex. But it is necessary to keep an eye on the possible texture of this dipping sauce. 
Ingredients that You Will Need Are:
Ranch salad dressing: You can find bottles of premade ranch salad dressing in the market. Use an entire bottle of ranch salad dressing. About 16 ounces should do the trick. 
Tabasco sauce: Use a tablespoon of hot Tabasco pepper sauce in the recipe. 
Hot pepper sauce: A tablespoon of any other chili hot pepper sauce will be a great addition for the recipe. 
Ground cayenne pepper: Add a teaspoon of ground cayenne pepper. If possible, ground them fresh before mixing with the recipe. 
Mayo: Add two-three tablespoons of mayo. It'll be as much as needed to maintain the amount of consistency or thick texture you want in the sauce. Mayo binds the ingredients together. 
Ketchup: Add one and a half tablespoon of ketchup to add some tomato flavor to this hot head sauce recipe. 
Chili powder: One teaspoon of chili powder will balance the intensity of the recipe. 
Sugar and salt: A pinch of each would be enough but you can add to taste and adjust. 
Step by Step Instructions to Make Frie Sauce
Step 1: 
In a medium sized bowl, pour the mayo and ketchup and give them a basic mix. Stir with a spatula or a spoon. 
Step 2: 
Add sugar and salt and mix till they dissolve. Mix well so no lumps remain. 
Step 3: 
Now add the other spices such as chili powder and ground cayenne pepper.
Step 4: 
After the spices mix up, add the ranch salad dressing, Tabasco hot pepper sauce and the other hot pepper sauce. With a spoon, or the spatula, fold them into the rest of the mixture. As they mixture loses lumpy texture, you will know it is ready.
Step 5: 
Refrigerate the mixture for at least an hour so it sets well. You can enjoy this sauce with freshly served fries or nuggets, even a healthy salad spread!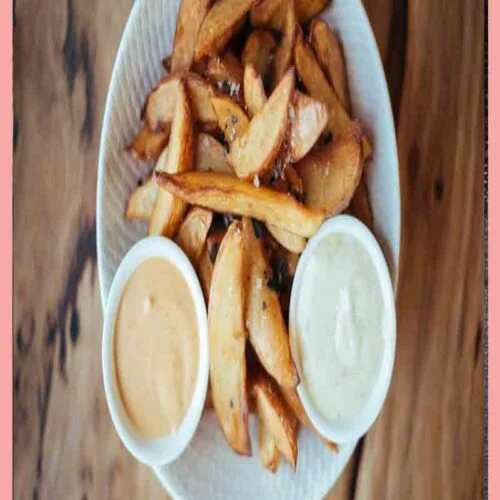 Roosters Dumpster Sauce Recipe
Roosters dumpster sauce recipe is a great dipping condiment that you can enjoy with a variety of dishes. It is easy enough to make. Try it out!
Print
Pin
Ingredients
16

bounces

ranch salad dressing

1

tbsp

hot pepper sauce

1

tbsp

Tabasco hot sauce

Freshly ground cayenne pepper

(according to taste)

1

tbsp

chili powder

2-3

tbsp

Mayo

1 ½

tbsp

Ketchup

sugar

(according to taste)

salt

(according to taste)
Instructions
Make sure you keep the sauce lump free or it will not taste as good
Tips
Make sure the ingredients are in room temperature when you mix them. 

You can store and enjoy them for around a week's time if refrigerated properly. 

You can add a twist to this dipping sauce by squeezing half a lemon or lime. This will add tangy flavor to the dipping sauce. You can also add chopped up parsley or dill.
Nutrition
Nutrition Facts
Roosters Dumpster Sauce Recipe
Amount per Serving
% Daily Value*
* Percent Daily Values are based on a 2000 calorie diet.
Wrapping Up
In order to make this sauce, you would not need to go through too much trouble. Making this hot dog dipping sauce that you can enjoy with french fries or any fried goods as a snack, is very easy and it should not be a big hassle. You can find the ingredients with ease at grocery or convenience stores. Happy cooking!
You May Like Also: