Cheddars honey hot sauce recipe is a delicious honey glazed yet spicy dish you must have. The hot yet sweet undertone of flavor makes the dish even more mouth watering than it already sounds like. Trust me, it tastes even better than it sounds like!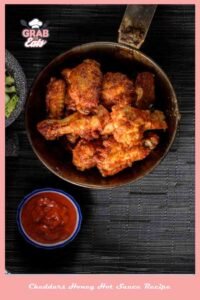 How to Make Hot Honey Sauce?
Sweet and sour is one of the most popular flavor combinations. But it is not to be underestimated by hot and sweet, as in, spicy and sweet. The combination is widely popular among many cuisines, especially Asian cultures and dishes that originated from there. The westernized versions of these dishes are also great and more popular because of the availability of ingredients and easy cooking procedure. 
How to Prepare the Honey and Hot Sauce Chicken
The method of preparing honey hot sauce chicken is very easy. You can find all the things you need in general convenience stores. You can gather them when you go grocery shopping too. These are very common ingredients. But the fact that changing up how you use them, to create a great dish with mouth watering flavors is amazing. 
Gathering all of the ingredients and making the dish isn't that complicated. It's a straightforward enough dish to make. All you need to do is follow the instructions carefully. 
Ingredients that You Will Need Are:
Boneless chicken: 4 boneless chicken halves are necessary for this recipe. The whole process of marinating and cooking the chicken is best if they are boneless. They are also easy to manoeuvre without bones. The best cut of chicken meat without bones are chicken breasts. So you can definitely go for chicken breasts when you initially start cooking this dish. 
Salt and freshly ground black pepper: one teaspoon of salt and one teaspoon of freshly ground black pepper. 
Vegetable oil: One tablespoon of vegetable oil. 
Honey: 6 tablespoons of honey is needed for this dish. You can get store bought honey or the ones you can get from honeycombs. It works either way. Just make sure they are mixed well with the rest of the ingredients. 
Hot pepper sauce: 5 teaspoons of hot pepper sauce will be good enough for this dish. But if you want it less spicy, adjust accordingly. Use at least 3 teaspoons of hot pepper sauce or the dish will taste bland. 
Lemon juice: Freshly squeezed around one teaspoon of lemon juice adds great flavor to the dish and enhances the taste of the chicken. 
Step by Step Instructions to Make Franks Red Hot Honey Sauce
Step 1: 
Gather the chicken, wash it and trim excess fat on the skin. Dry the chicken with kitchen towels, patting all over them. Now, sandwich each piece between two sheets of plastic wrap, with a mallet, beat the pieces to flatten them. Make sure they don't get too thin when flattened. Each piece should be of the same level of thickness. 
About half an inch to one-fourth of an inch thickness will do fine. Remove the plastic wraps and season them with salt and freshly ground black pepper. You can also use other types of pepper powder. 
Step 2: 
Bring the vegetable oil to heat on large sized skillet. This will fit all the chicken pieces. Since they are flattened they are also wider and bigger in size. Place the seasoned and flattened chicken pieces in the pan and cook.
Each piece will take around five minutes, more or less. Don't cook the chicken according to time constraints. Rather, cook each piece till they are thoroughly cooked. 
Step 3: 
While the chicken cooks, prepare a small bowl. Add honey, lemon juice, and pepper sauce. Mix them well so they create a sort of sauce-like texture. 
Step 4: 
After the chicken is cooked, cut them into nite-sized pieces. Pour the sauce all over the chicken pieces and toss them in the sauce. You can add some chopped parsley as garnish or decoration purposes. Enjoy while it's warm!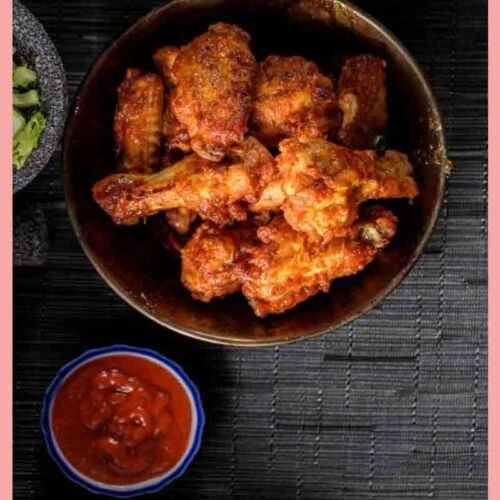 Cheddars Honey Hot Sauce Recipe
Try making this very easy cheddars honey hot sauce recipe. This is an old school yet refreshing recipe you will love. Try it out today!
Print
Pin
Ingredients
4

boneless chicken breasts

6

tbsp

honey

Freshly ground black pepper

(according to taste)

salt

(according to taste)

5

tbsp

hot pepper sauce

1

tbsp

freshly squeezed lemon juice

1

tbsp

vegetable oil
Instructions
Squash each piece of chicken to a uniform thickness using a pound or a skillet.

Season the pieces with pepper and salt to taste on both sides.

Combine honey, pepper sauce, and lemon juice, if using, in a small bowl.

Taste and make any necessary adjustments to the ingredients.
Tips
Don't add too much honey or too much hot sauce. The balance of these flavors are necessary. Even though there are specific amounts instructed for you to use them, you can still adjust the amount to your liking. But nake sure the flavor balance is there or it won't feel good, either too hot or too sweet. 

If you want the sauce to be on the side, do not toss the cut up chicken in the sauce. Instead, you can cut them up as slices, drizzle the sauce on top as you like. You can also just leave it in a serving bowl on the side for you to dip the chicken in the sauce.
Nutrition
Nutrition Facts
Cheddars Honey Hot Sauce Recipe
Amount per Serving
% Daily Value*
* Percent Daily Values are based on a 2000 calorie diet.
Wrapping Up
Hopefully this recipe will help you cook a great dish that is very appetizing. It has a great potential to become a favourite during meals. You can always use it as a starter and also as afternoon or evening snacks. The possibilities are endless. It all depends on how you want to enjoy it. You can always enjoy this dish with bread bowls or flavored rice. But it is a nice enough dish to only enjoy as a stand-alone.
You May Like Also: