If you have 35 minutes and a few essential ingredients, you can surprise your family members with a delicious Mary berry lemon drizzle cake recipe. The cake is a trendy dessert all over the world. But some people think making cake is tricky and needs expensive ingredients. But would you believe it? This lemon drizzle cake can be prepared with just a bunch of ingredients.
Its eye catchy dark golden color and crunchy lemon glaze texture will make your mouth water. The ingredients used in this recipe are budget-friendly, and you will always find those in your kitchen easily. Here are the easiest and simple instructions for your favorite lemon drizzle cake within a few minutes. Let's check out the recipe and try it today.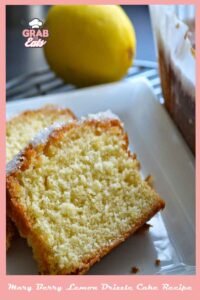 Know About Mary Berry Cake Recipe and Ingredients  
For making the perfect lemon cottage cake, you have to know about proper measurements of the ingredients. Otherwise, you will fail to get the best of it.
Sugar
You can make the amount sugarless or more according to your taste. However, if the amount of sugar in this cake is less, it tastes better.
Lemon
Lemon is the focus ingredient in this recipe. It makes the cake taste tart and sour. The combination of lemon drizzle and cake is mouth-watering. 
Unsalted butter
It helps to make the flavor of the cake unique. And you have to use unsalted butter, not salted butter. Please be careful about it.
Eggs
Eggs play an essential role in cake recipes. They help to maintain the structure of the cake. For the richness of flavor, eggs have been used in the cake for a long. 
Baking powder
Baking powder helps to increase the texture and volume of the cake. It can keep the cake's moisture for a long time. Still, be careful about the measurement of the baking powder. 
Milk
The following vital ingredient for any cake is milk. Milk adds moisture, color, and rich flavor to the cake. Try to use liquid milk instead of powder milk. 
Self-rising flour
To make your cake rise ideally, you need self-rising flour. So try to use self-rising flour instead of cake flour.
How to Make a Lemon Drizzle? 
Lemon drizzle is used as a trendy cake or bread topping. It just adds crunchy sweetness to cakes. All you need is two tablespoons of lemon juice, ¾ cup of confectioners sugar, and a few drops of lemon extract. 
Now mix lemon juice and sugar until you get your desired consistency. Add the lemon extract with the lemon sugar mixer well. Put the lemon drizzle on top of your cake right before serving and enjoy. 
How do You Make Lemon Drizzle Icing? 
With a few ingredients, you can make lemon drizzle icing. It can make your cake taste normal to something special. For this recipe, you will need 1 cup of powder sugar, 1 tbsp lemon juice, 2 tbsp lemon zest, 1 tbsp milk, and a few drops of yellow food color. Now grab all the ingredients on a surface and mix all the things very well. Keep continuing mixing until the mixture turns into a smooth paste. Now it is ready to use in cakes.
Types of Lemon Cake  
Lemon cakes are the perfect balance of sweet, sour, and tart. The lemon cake should be your first choice to make your leisure summer or spring day special. Let's know about the types of lemon cake:
Blueberry lemon cake
Lemon lovers pound cake
Margarita cake
Round lemon drizzle cake
Glazed lemon tube cake
Coconut lemon ice cream cake 
Lemon poppy seed cake
Lemon layer cake
Lemon sheet cake
Self-rising Flour Recipe
You can make your self-rising cake at home. Take 1 cup plain flour two tablespoons baking powder for the recipe, and mix it nicely.  
Now place wax paper on the table. Take a mesh strainer and pour the mixture into it. Now tap the other hand and hold the strainer over the wax paper.
Here you can see some flour lying on the wax paper and take them and put them in a mixing bowl. You can also save it.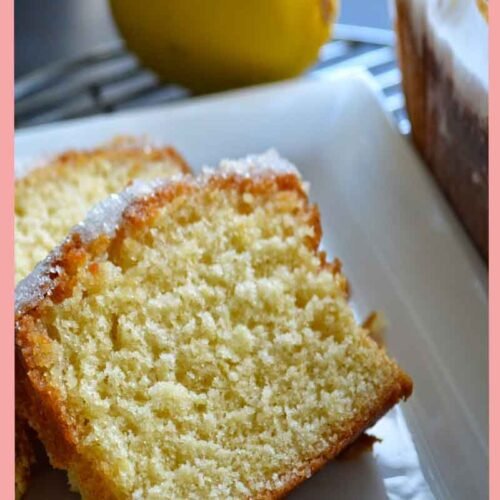 Mary Berry Lemon Drizzle Cake Recipe
Enjoy the delicious Mary berry lemon drizzle cake every day if you ask me how you can easily make the recipe with some ingredients from your kitchen and enjoy it with everyone in the family.
Print
Pin
Ingredients
Cake ingredients:
225

g

sugar

1

big size peeled lemon

( we only need the yellow part)

225

g

unsalted butter

( at room temperature)

4

room temperature eggs

4

tbsp

Milk

2

tbsp

baking powder

275

g

self Rising flour
Crunchy glaze
200

g

granulated sugar

2

 big lemon juice
Instructions
Take 9 to 10 cups of flour in the oven. Now preheat the oven to 350°F.

Before starting this step, make lemon and sugar paste. For this, grab the perfect measure of sugar and lemon peel in a place and mix them until they consistently turn into pale yellow, moist and fragrant.

You will need a stand mixer bowl, then put the sugar and butter in the bowl. Mix all the ingredients with the help of an electric beater. Continue mixing for 4 to 5 minutes to get a fluffy and aromas consistency. In this part, add eggs one by one and mix them well.

when step 3 is complete, blend baking powder and milk and add flour. Now combine all of those things well but be careful; it shouldn't be over blended.

put the batter into your pan and spread it evenly. Bake the cake for a good 35 to 40 minutes. When the upper side of the cake turns into a golden color, it cooks well.

Now the cake needs to be cold, leave it for 12 minutes. After 12 minutes, flip the cake carefully.

Now, spread the lemon drizzle evenly on the cake. Don't forget to brush the glaze over the whole cake surface. Then sprinkle any topping you want before serving.
Tips
Try to use the lemon drizzle on the cake while the cake is warm because it helps soak the lemon juice well.
Some people love to use lemon verbena; you can also use chopped lemon instead of this. The taste will be so similar.
You can store lemon drizzle in the freezer for a month. If you want to store those at room temperature, you can preserve them for 3to 4 days.
Nutrition
Nutrition Facts
Mary Berry Lemon Drizzle Cake Recipe
Amount per Serving
% Daily Value*
* Percent Daily Values are based on a 2000 calorie diet.
Final Thoughts 
There are many lemon cakes, but we especially recommend the Mary Berry Lemon Drizzle cake recipe for its rich and delicious taste. So, if you think about what you can make for dessert, I would say stop wasting time, take a few basic ingredients, and surprise your family with a mouth-watering cake recipe.
We are trying to give you some Baker Tips to prepare them adequately for your convenience. You can try it on any occasion or as your daily dessert. And believe me, it will bring a new flavor to your life.