Tired of the same old barbecue sauce? This could be your new best friend if you're looking for some versatile and unique condiments for your chicken wings or drumsticks. Even though there is no universally approved recipe for this sauce, I can guarantee that this Chicago Mild Sauce Recipe will enhance your next meal while also being inexpensive. 
So, gather up some barbecue sauce, ketchup, and apple cider vinegar, and let's jump to the recipe.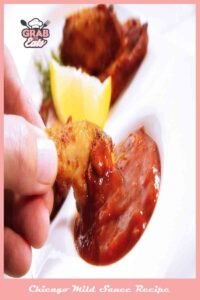 Ingredients for Chicago Style Mild Sauce 
Barbecue Sauce: The first and foremost item on the list is barbeque sauce. You can use any of your favorites for this homemade mild sauce. You will need 1 cup of barbeque sauce for this. 
Ketchup:  To balance out the sweet and tangy flavor, ketchup is a must-have condiment. For this mild sauce recipe, you will need ½ cup of Ketchup. 
Hot sauce:  The fiery, hot sauce might break your sweat on its own, but incorporating it with the real mild sauce will boost up the flavor. 3 Tbsp of hot sauce will suffice. 
Apple cider vinegar: This sour and smelly item might not be your favorite drink, but adding 1 Tbsp of it will change the game. 
Paprika: This dried capsicum powder has been a fan favorite seasoning for ages. It not only lifts up the taste but also gives a vibrant color to the Chicago mild sauce.  Depending on the spice tolerance, you can add 1/2 tbsp of it. 
Ginger powder: Ginger has a spicy, earthy flavor that will add a delicious kick to this homemade mild sauce.  1 Tsp will be enough. 
White pepper powder: This musty and early herb is a go-to seasoning for many fast foods. Why not add 1 Tsp in this recipe as well?
Water: For scaling down the thickness and for a nice concoction, add 1 cup of water and mix. 
Brown sugar: For the sake of hot sauce, paprika, and pepper, don't forget to introduce brown sugar to the mild sauce. 2 tbsp of brown sugar will save your tongue from burning. 
How to Make Mild Sauce (Step by Step Instruction)
Even though the ingredient list is quite long, the procedure is as simple as it can be. You can even assign your 10 years old for its preparation. 
Step 1 – Gather around the ingredients. 
First of all, gather all the aforementioned ingredients in your reach so that you can add them without running around the whole kitchen. This will prevent you from forgetting one ingredient or burning the sauce for fetching some item. 
Step 2 – Start by adding water to the pot. 
This recipe requires a low heat flame. So, put a pot on the stove and add water. This way, the risk of burning other ingredients will evaporate. 
Step 3 – Mix all the ingredients.
To make the Chicago mild sauce, there is no correct order to put ingredients. Just add all the items one by one.  
Step 4 – Stir it till perfect consistency. 
Nobody would prefer too watery or too thick condiment. So, keep stirring in low heat for a similar consistency to a barbeque sauce. It may take around 10 minutes or less. 
Step 5 – Let it cool. 
Set the mixture aside and let it cool off completely. 
Now your Chicago mild sauce is ready to serve. You can serve it at room temperature or refrigerate it for 1 hour.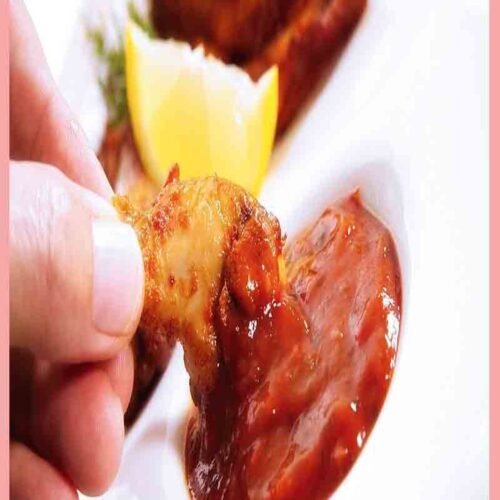 Chicago Mild Sauce Recipe
Let's check out this Chicago Mild Sauce Recipe that can enhance the taste of your food exponentially. This all-rounder condiment can be enjoyed with fried items or ribs in substitution for barbecue sauce. 
Print
Pin
Ingredients
1

Cup

Barbecue Sauce

1/2

Cup

Ketchup

3

Tbsp

Hot sauce

1

Tbsp

Apple Cider Vinegar

1

Tbsp

Paprika powder

1

Tbsp

Ginger Powder

1

Tbsp

White Pepper powder

1

Cup

Water

2

Tbsp

Brown Sugar
Instructions
Gather around the ingredients

Start by adding water to the pot in low heat

Stir till perfect consistency
Nutrition
Nutrition Facts
Chicago Mild Sauce Recipe
Amount per Serving
% Daily Value*
* Percent Daily Values are based on a 2000 calorie diet.
Sum up 
We all deserve so much spiciness and tanginess, whether its for food or for life. And this Chicago mild sauce recipe will offer you exactly the flavor that has been missing from your plate or life. So, why not grab your favorite fried food item and dip it in the homemade mild sauce? Eat hearty!
You May Also Like:
Cheddars Honey Hot Sauce Recipe