It's the season of fresh carrots and you might think of how to use them to treat your kid. Then, why not try the famous carrot candy recipe? You might wonder how a vegetable can become a kid's favorite item. Actually, it is quite possible. 
Carrot candy or candied carrot is a lovely and healthy snack item or dessert that requires almost nothing but carrots. Also, there are tons of ways you can make them at home. The carrot candies can either be crispy or soft. In any way, you are sure to make a perfect plate of carrot sweets at home.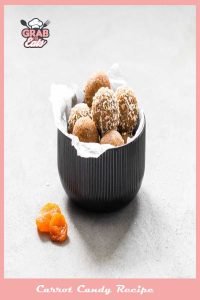 Know About Carrot Candy Recipes
The sugared carrots recipe is also known as the process of making candied candies. You just need to make sure you've bought fresh carrots from the market to process the candies. Apart from it, you just need some sugar or vinegar to sweeten the candy balls. Now, let's know how you can make delicious sweet carrot candies. 
Ingredients You Need
Carrots: Fresh small carrots are ideal to make candies. Large carrots can contain thicker fibers, which are good for salad or any other side dishes. So, you better buy small carrots that seem to be sweet enough. 
Sugar: if the sweetness of carrots isn't enough, then you better add a cup of sugar to your list. I like candies and desserts extra sweet. That's why I always use extra sugar to boil the carrot pieces. 
Olive Oil: Olive oil is to ensure the candies don't stick with each other after preparation. You can also use any other cooking oil instead. You'd require around 5 tablespoons of oil for this job. 
Nuts: There are different types of nuts in the market. Some grocery stores even sell packs of mixed nuts. I think you need to buy those packs for decorations. 
How to Make Carrot Candy Step by Step?
Step 1 
First of all, wash the carrots with cold water and peel off the outer skin carefully. 
Step 2
Next up, you need to slice the carrots very thin and the size shouldn't be more than your index finger. 
Step 3
Now, take a pan filled with water and turn on the stove. After a while, pour 1 cup of sugar into it and stir properly. 
Step 4
After that, when the sugar water is hot, carefully put the carrot slices inside the mixture. Make sure the slices don't stick together. 
Step 5 
After 10-15 minutes, when you see the slices seem to be soaking the sugar water and changing color, you better bring them out and let them dry out fully. 
Step 6
For drying, take a plate covered with serving paper and oil sprayed or brushed on it. Put each slice separately so that the slices don't get stuck with each other. 
Step 7
Now take the plate and bake the carrot slices for almost a quarter of an hour. 
Step 8
Bring out the carrot slices from the oven as they're now almost candies. Take a chopstick and wrap those slices to make candy spirals. 
Step 9 
After getting twisty shapes, take the mixed nuts and chop them into very tiny cubes. Then, sprinkle them over the candies. You can also use coconut powder with the nuts too. Finally, the carrot candy is ready.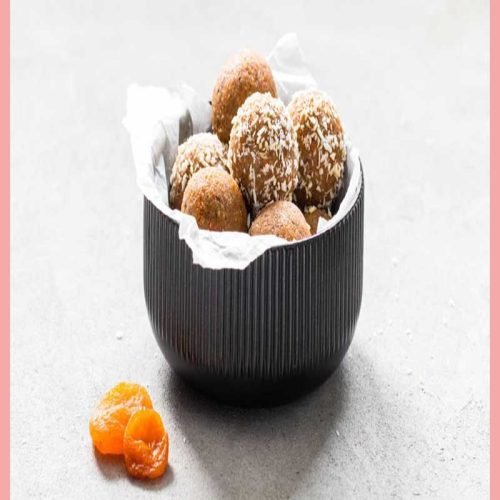 Carrot Candy Recipe
Start following this carrot candy recipe if you don't know how to treat your kids in a quick session with something tasty and nutritious.
Print
Pin
Ingredients
1

Small Carrots

Fresh

1

Cup

Sugar

5

Tbsp

Olive oil

Nuts

As you need
Instructions
Make thin slices of small carrots.

Boil them properly with sugar and then, make them curly in shape.

Put those carrot spirals in a preheated oven for nearly 20 minutes and bring out to serve.
Tips
You can use the sugar water or syrup prepared during boiling the carrots as a key element to make caramel in the near future. 

You better use a hand peeler to make thin slices of carrots. Cutting carrots with a knife would give you thick pieces that are hard to process.

For storing and reserving, you should keep those slices in jars made of glass. But before that, you better make sure you've made the candies cool enough and dry so that they don't break or release any more water when you store them in an air-tight jar.
Nutrition
Nutrition Facts
Carrot Candy Recipe
Amount per Serving
% Daily Value*
* Percent Daily Values are based on a 2000 calorie diet.
How to Caramelize Carrots?
Caramel carrots can be a very good dessert item if you cook them properly. To me, caramelizing carrots is far easier than making candied carrots. So, here's how you can make caramelized carrots. 
Ingredients You Need
Large carrots
200 grams butter
1 cup sugar
Method of Preparing
First, you need to boil the carrots. Before that, peel the skin of the carrots and make thicker cubes like a candy bar. Put the carrot bars inside the hot water for nearly 10 minutes so that they stay half-boiled. 
Next, Take a deep frying pan and melt the frozen butter. When the butter melts, put the boiled bars inside the butter and stir after every 3-5 minutes. While then, put the stove on medium heat.
If you see the carrot has started to soak a little bit of butter, pour a cup of white sugar into the pan and start stirring quickly. Make sure the sugar is divided properly in the whole pan. 
Finally, take the bars out of the caramel when the bars seem to gain a glossy red coating. Serve the bar on a plate and let them cool for about 10-15 minutes. After that, you can add any type of topping or garnish to decorate the plate. 
Summary
By using only carrots, sugar, and butter, you can make tons of sweets and desserts within half an hour. If you are able to control the oven or stove heat properly while cooking the carrots for making desserts, I bet the dish would become a masterclass. 
Today, we've shown you two types of dishes solely based on carrots. But there are many more recipes that you can think of using your own cooking creativity. So, I inspire you to start practicing those sweets that I've described today and customize them any way you want.
Read More: