Who doesn't love to have breakfast with new food and if there is onion bread it can be your best breakfast. There are many types of onion bread recipes but Morton's onion bread recipe is one of the best because of its flavor and rich texture. The bread which consists of finely chopped onion is on another level, normally we eat a huge amount of bread in our lifestyle but all taste the same and it always disgusts us through its same taste.
Now you can make your bread, which is delicious and healthy. I have learned it from my grandmother every weekend. We made it together and my holidays became more meaningful with baking onion pieces of bread.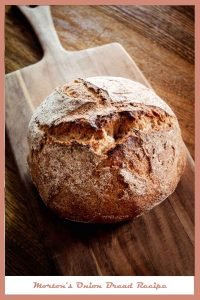 Know About Morton's Bread Recipe and Ingredients:
If you want the bread at its best then you have to know why we use the ingredients and how it helps us to get the actual flavor and texture. It is the truth of any dish which you want to master.
All-purpose flour or wheat flour:
The flour we use to create the base and mix all ingredients and provide us protein and gluten. This gluten helps to work with yeast or baking powder to rise enough dough.
Dry yeast:
Yeast is a leavening agent and it gives the gases and makes bread rise. It is important in the making of bread because without risen the dough we can't make bread or any baking goods.
White onion:
We are making onion bread and it is impossible to make it without onion. White onions make the bread crunchy and the flavor of the bread.
Warm water:
In making bread we use warm water to mix with yeast and it helps the sugar to convert into carbon dioxide and activate the yeast. Coldwater can't activate the yeast.
Butter:
Adds the flavor and makes the bread smooth and soft.
Eggs:
It gives the bread in perfect color and volume, and also helps to mix all the ingredients. Egg wash makes bread shiny.
Warm milk:
It provides the dough a color of cream and makes a golden crust.
Granulated sugar:
Sugar locks the moisture in bread and makes the crumb texture.
Kosher salt:
The size of kosher salt is bigger than the normal salt and when you use it, it provides a different texture and flavor which bursts into your mouth in every bite.
Vegetable oil:
It is used to grease the pan and top of the dough while resting the dough in a bowl to prevent dryness inside of the dough.
How to Make Onion Bread?
You can make onion bread your own but to get the proper texture you have to go hard on yourself. Here is a short suggestion about how to make onion bread. To prepare this, you need to dissolve sugar and yeast in warm water then add flour, minced onion, salt, and flavor into the yeast mixture. Nicely knead and make a soft dough and rest it for 1 hour.
Don't over knead the dough. It can make your bread crunchier like a biscuit, place it in a normally greased 9 by 5-inch pan. Fully cover the dough with wet cloth and let rise it about 1 to 2 inch. Preheat the oven to 375 degrees Fahrenheit and bake it for about 35 to 40 minutes or until it turns into golden brown. Then replace it and cool it before cutting.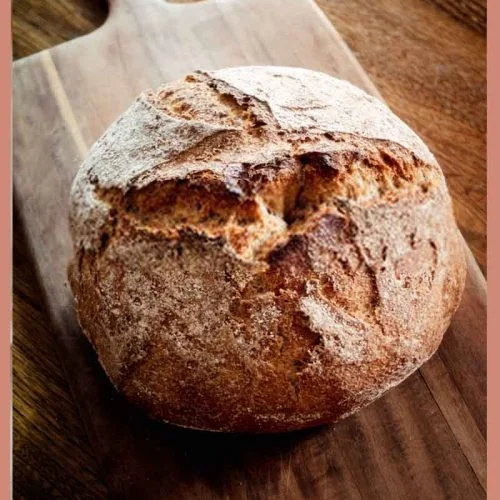 Morton's Onion Bread Recipe
My homemade morton's onion bread recipe will help you through your journey of cooking Morton's bread and believe me you are going to love the process of making it. 
Your breakfast will turn into a feast after learning this recipe.
Print
Pin
Ingredients
1

cup

white onion

2

cups

warm milk

1/4

cup warm water

1.5

tbsp

dry yeast

6

tbsp

butter

7

cups

all-purpose flour or wheat flour

1/3

cup

granulated sugar

1.5

tbsp

kosher salt

1/4

cup

fresh warm pineapple juice

Egg wash

(add a pinch of salt and 2 tablespoon water)
Instructions
Bring a large mixing bowl and mix your dry yeast with warm water.

In the mixing bowl, dissolve your yeast in warm water. Add the eggs, 3 cups of flour, salt and sugar. Stir until fully combined and smooth. Mix the remaining 4 cups of flour to make a soft dough.

remove the dough onto a clean surface and knead it until elastic and soft, approximately 5 to 6 minutes. Grab a pan and grease it with oil and place the dough and grease the top of the dough and cover it with wet cloth to rise it until its size doubled.

After rising enough, take the dough down and form a loaf shape you want, I suggest 2 and around.

Stir fry the onions in vegetable oil until transparent.

Egg wash the top of the dough and add the desired amount of onion you want. I have some left over so don't use all the onions. Keep small amounts.

Preheat the oven to 375 degrees F then put the dough into the oven and turn the oven temperature into 350 for 20 to 25 minutes or until it turns golden brown.

After removing the bread from the oven, cool it on a rack and slice it depending on your desire.
Tips
The temperature here is very important, I suggest your water, juice, and milk is around 100 degrees Fahrenheit. Otherwise, the bread will be hard and dry.
Use only white onion because red onions have a strong flavor and it can give you bad breath. Mince it properly to mix in the bread properly.
Use fresh yeast to get the perfectly risen dough and it gives the texture of the bread.
Check the expiration date of all ingredients.
The temperature should be well monitored and don't overcook it.
Don't miss the egg wash, some people avoid it but the outer layer shines depending on it.
Grease the dough while resting it otherwise the inside of the dough will be dry.
Nutrition
Nutrition Facts
Morton's Onion Bread Recipe
Amount per Serving
% Daily Value*
* Percent Daily Values are based on a 2000 calorie diet.
Onion Bread Recipe for Bread Machine
First, collect all the ingredients and place those in the bread pan in order or according to directions which you can get from the machine. In this process, measurement is very important to measure the ingredients with cups and with spoons. 
For the recipe, you need yeast, bread flour. If you don't have bread flour then grab some plain flour and add 1 tablespoon of gluten which helps to mix and rise the dough. 
The onion soup mixer is added to the fruit and nut signal. It can take 30 to 40 minutes but this is basically depending on your machine. Put it on the machine and wait for the signal.
Conclusion:
There are other kinds of Morton's recipes such as Morton's steakhouse copycat recipes, caramelized onion recipes, etc. But I prefer this recipe because of its flavor and richness that can strengthen my morning and save the whole day to work on. 
You can slice it and use it as a sandwich bread and this can bring your life to a new taste. So, no more wasting time on deciding what you can eat on your breakfast, just go to a store and give him the ingredients list and make it right now!
You May Also Like: