Butter cookies are delicious treats that go well with coffee or tea. They don't require any unique ingredients that are hard to find, which makes them good for baking. If you want to try out some butter cookies at home, check out this simple hough bakery butter cookie recipe.
Hough Bakery was founded by two friends who wanted to create something unique. Their goal was to bake delicious treats using only the finest ingredients. The result is their signature butter cookies, which are baked fresh every day. This recipe is the most famous among other haugh bakery recipes like hough bakery cakes and their bakery style sugar cookie.
So, if you want to know how they make their amazing butter cookies, follow this article to the end. Then, I am going to share the exact recipe that hough bakers use to make their butter cookies.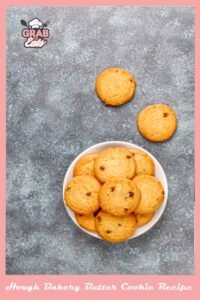 Know About the Hough Bakery Butter Cookie Ingredients
This recipe doesn't require tons of ingredients. It won't take much time either. I'm pretty sure that the ingredients used in this recipe are already available in your kitchen, and if not, you can find them at your nearest grocery store. Now let's talk about the ingredients in detail.
Unsalted butter: Unsalted butter completely changes the overall flavor of your recipe. In the recipe of butter cookies, it is more important because this kind of baked food needs that pure, sweet, creamy flavor of butter with no added salt in it. So, when you use unsalted butter in your cookies, you will have the original taste of butter; sweet and smooth. You will need one cup of unsalted butter in it. And don't use the frozen, hard one. Instead, use softened butter in your cookies.
Granulated sugar: Granulated sugar or regular white sugar is dry and sweeter than brown sugar, and that's why it is mainly used in most baked foods. But, you can use whatever you have. Use 1/2 cup of it.
Egg: The egg makes your baked foods thick and voluminous and binds all the ingredients 
together. The color of foods also depends on it. That's why you will need one large egg in your recipe.
Vanilla extract: vanilla essence does not help build the structure of the baked foods but helps in taste. It adds an entirely new flavor and enhances the flavors of other ingredients. A little amount is enough. You may use some drops to One tablespoon of it.
Salt: salt makes everything taste better. And in baking has another purpose of using it. When mixed with salt, the
gluten present in any flour enhances its firmness. Using of 1/4
a teaspoon of salt is enough.
Flour: you don't need to be choosy about the flour in this case. Using all-purpose flour is fine here. Use 3 cups of all-purpose flour.
Cream cheese: Cream cheese gives that creamy and moist texture to foods. And it
does not require to use more even. You can use 1 tablespoon of cream cheese in the
recipe.
Method of Preparing the Hough Bakery Butter Cookie
The preparation time for this meal is less than thirty minutes. Please proceed by following the procedures outlined below.
Directions: 
Step 1: Preheat the oven to 350 degrees F. Line a baking sheet with parchment paper.
Cream the sugar and the butter in a medium mixing bowl until fluffy and light.
 Step 2: Add the eggs one at a time, and beat thoroughly after each addition.
 Step 3: Mix in the vanilla and salt.
 Step 4: Sprinkle flour across the mixture and whisk just until incorporated.
 Step 5: Form the dough into 2-inch balls.
 Step 6: Place on a prepared baking sheet, allowing space between them.
 Step 7: Bake for about 10 minutes.
 Step 8: Remove from the oven and set aside to cool fully before serving.
Enjoy!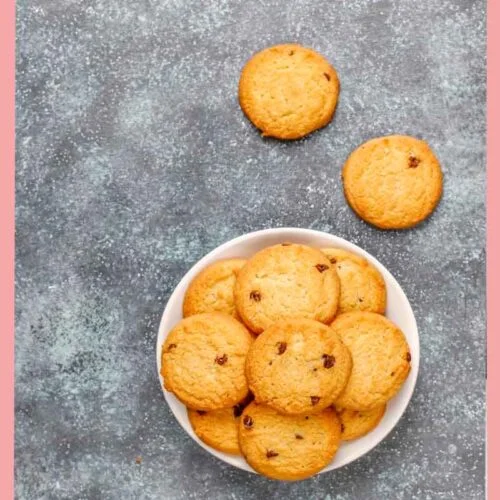 Hough Bakery Butter Cookie Recipe
This Hough Bakery Butter Cookie Recipe is so good, even the baker couldn't stop eating them! They're soft, chewy, and melt in your mouth.
Print
Pin
Ingredients
1

cup

unsalted butter

softened

1/2

cup

granulated sugar

1

large egg

1

tbsp

vanilla extract

1/4

tbsp

salt

3

cups

all-purpose flour

1

tbsp

cream cheese
Instructions
Cream the sugar and the butter

Add the eggs while beating

Mix in the vanilla and salt. Sprinkle flour

Place on a prepared baking sheet, and bake

Remove from the oven and cool fully before serving
Nutrition
Nutrition Facts
Hough Bakery Butter Cookie Recipe
Amount per Serving
% Daily Value*
* Percent Daily Values are based on a 2000 calorie diet.
Conclusion
This is a delicious butter cookie recipe. It has been around since the early 1900s. The original recipe was created by Mrs. Hough. She used her family recipes to create this classic cookie. So, give this recipe a try. I'm sure you're going to love it.
You May Also Like: