Foie gras is a French delicacy also known as the fatty liver. Here, duck liver is used. The fat duck liver In France, the best foie gras is made in Strasbourg; thus, they have a specialty. You might not be able to get the best duck or goose liver here, but here we are presenting you with the easiest foie gras recipe. Cooking for yourself might sound like a ton of work. And pan-frying foie gras is hard. You need tons of practice to get it right. But there's another way to enjoy this delicacy without any hard labor. And that's why I went with the foie gras mousse recipe. The foie gras mousse is not a truffle mousse. It feels delicate in taste, and only a few ingredients are used. Thus, you can taste the liver.
Foie gras is not like regular meat. It's firm, with a cream or pink color around it. The pâté de foie gras is a famous version of serving it, but right now, let's focus on the foie gras puree. Here, the liver is bled with a few ingredients. And then you have your foie gras mousse recipe. With mousse de foie gras, the amount of liver has to be 50% more. Thus, only a few elements are added.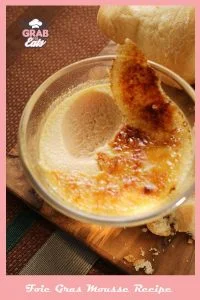 Know About the Foie Gras Mousse Recipe Ingredients
This duck foie gras mousse recipe is all over the Internet right now. You can easily learn them on YouTube. But here we are, bringing you the best foie gras mousse recipe to enjoy. You might want to go with all the fresh ingredients for the recipe. And there's also some alcohol involved. With foie gras mousse, you get the flavor of fatty liver on bread.
Foie Gras: An entire lobe of the duck liver is used in this recipe. The foie gras will be on the heavier side, according to taste. It's full of fat, and thus it will have the goodness of fattiness and a meaty flavor. The texture of foie gras is silky and smooth. The delicious taste of foie gras will not result in any sort of bitterness. You can buy foie gras at any farmer's market. The weight of the liver can be between 1 and 2 pounds, depending on the feeding style.
Butter: Unsalted butter is added to sauté the foie gras. Here, you might want to use ⅔ cup of unsalted butter. If you're using a 2-pound liver, then go with 1⅓ cups of butter. Butter will bring out the creaminess of the foie gras mousse recipe. It also has a beautiful smell. You can use oil, but the oils and fats might not taste as good as butter.
Shallots: 1 Full shallot is used in the foie gras mousse. It'll add more flavor, and the caramelized shallot is one of a kind more flavor, and the caramelized shallot is one of kind. This is the base ingredient for foie gras. Cut the shallots in circles instead of dicing them thinly.
Salt: Salt is also a very common savory recipe ingredient. Here, 1 teaspoon of salt is added.
Pepper: Salt and pepper can't be left alone without each other. So, we added ½ teaspoons of freshly ground black pepper to the recipe.
Brandy: ¼ Cup of brandy is used in this recipe. You can even use sherry or creme de cassis to go with the foie gras. They are used for glazing. Here the alcohol will reduce and give a nice coating to the foie gras. It makes the flavor rich and glossy.
Heavy Cream: To add a silkier texture to the mousse, we suggest using full cream in the recipe. You can use 14 cups of the cream in the mixture. It'll give the mousse a thicker texture. Make sure it is at room temperature.
To Serve
French Bread: Brioche or any kind of French bread is perfect for serving the mousse. Cut into medium-sized pieces and spread the mousse on top.
Jams: The bread mousse is best served with some jams. You can use strawberry, fig, or any kind of jam on top.
Apple Slice: Garnish the bread and mousse recipe with some thin apple slices. It helps to lighten up the dish.
How Do You Make Foie Gras?
To make foie gras, you need a saucepan and a mixer. The foie gras recipe is very easy to make and takes only a few minutes. You might want to start with preparing the foie gras first. In this article, we'll be including a step-by-step process for making a duck foie gras mousse. So, make sure to follow until the end.
Step 1
Buy a fresh lob of foie gras and weigh the entire thing. You want to add butter and other ingredients according to the weight of the duck liver.
Step 2
To prepare the duck liver, cut it into small pieces. Make square cubes. Trim out the connective tissues and the bloodlines attached to the meat. You can let the ducks sit in the freezer overnight to firm them up or use them directly.
Step 3
Add the unsalted butter to a large saucepan. But first, heat up the pan. This will help the butter melt easily. And always use room-temperature butter.
Step 4
Add the shallots to the pan and sauté until caramelized. Cook the ingredients over medium heat.
Step 5
Place the four Grahams on top once the shallots are cooked. Add pepper and salt to the liver. Make sure the foie gras has softened before the next process.
Step 6
Add some brandy to the dish and let it sit for a few minutes. Brandy or alcohol glazing is one of the specialties of French cooking.
Step 7
Put the dish away from the heat and let it sit.
Step 8
Grab a food mixer and add the ingredients to the saucepan. Start the mixer.
Step 9
Add some full cream to the mixer. Mix them all until there's a creamy texture to the mousse.
Step 10
Put the foie gras mousse in the fridge for a few hours. Serve it with some toasted bread. And garnish it with some fig jam and apple slices.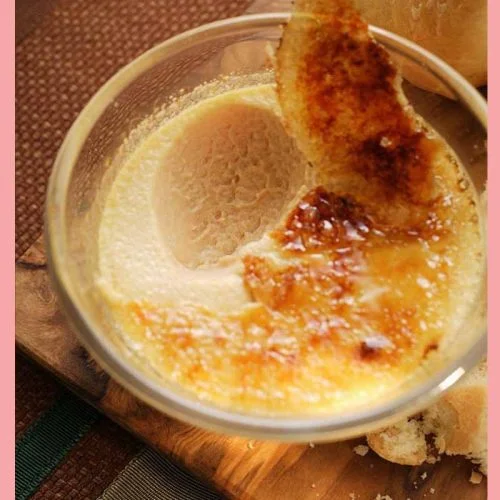 Foie Gras Mousse Recipe
One of the Easiest Ways of Cooking Duck Liver Is with a Foie Gras Mousse Recipe. It Takes Only A Few Ingredients.
Print
Pin
Ingredients
1

Pound

Foie gras

⅔

Cups

Butter

As you need

1

Large Shallot

1

Tsp

Salt

½

Tsp

Pepper

¼

Cup

Brandy

¼

Cup

Heavy cream

Brioche bread

As you need

Jam

As you need

Apple

As you need
Instructions
Add unsalted butter to a pan and melt it on medium heat.

Add shallots and cook until it's caramelized.

Add the foie gras on top and cook them.

A few minutes later, add some brandy glazing on top.

Take the pan off the heat and pour them all into a food mixer.

Add some heavy cream with the foie gras.

Now serve them on bread and jam on top. Garnish with apple slices.
Tips
Now that we have included a detailed recipe for the foie gras mousse let us include some tips to make a flawless base.
Fig jam would taste best with foie gras.

You can add more alcohol depending on how strong a flavor you want.

French loaves of bread are perfect for serving the foie gras mousse.
Nutrition
Nutrition Facts
Foie Gras Mousse Recipe
Amount per Serving
% Daily Value*
* Percent Daily Values are based on a 2000 calorie diet.
Sum Up
The Foie gras mousse recipe is served alongside several dishes. Though it can be served as an appetizer, it can be a side dish and a hefty main course. But you don't wanna overdo your palette with such hefty protein. The flavor is rich and fatty. So, try and lighten it up with other things like Jelly on top. This foie gras can be served with some bread. Or you can save the mousse in a jar for later use. Frozen versions are often available at the stores.