If you are in search of the authentic Gorton recipe, here I'm to help you. Let me tell you why! This originated from Quebec cuisine and my great grandmother is originally from New England. So, from her very old cookbook, I have got this recipe.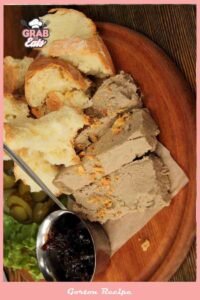 I have a whole written recipe given below with some extensions that my daughter loves so much. The extension is called tourterie. Check the recipe below and have an amazing cooking experience. 
Learn about the Ingredients and Recipe:
Pork butt: Pork butt is often called lean butt and this portion of pork is boneless, making it easy for the recipe. It contains 3.664 kilo calories in 3lbs. However, this is the vital ingredients for our recipe.
White onion: White onion has a very mild flavor but without this the recipe can not be prepared. To mix or balance spices  along with the pork white onion is vital.
Ground Cinnamon: Cinnamon contains a soothing flavor along with a warm smell. Thus makes it popular in cooking different types of food. For beef, pork, chicken, this is a vital ingredient. The powder or ground form is also very popular as it makes the flavor more tempting. However, cinnamon is suggested for lowering blood sugar, specially for type-2 diabetics. 
Black pepper: For the marination, ¼  tsp of freshly ground black pepper will do just fine. Black pepper will give the french spreads a tangy, spicy kick. It is almost an all-in-go ingredient in every recipe.
Allspices: It is a mixture of nutmeg, cinnamon, and clove. It is available everywhere. Here 1 tbsp of allspice makes it easier to measure the spice amount in the recipe. However, in this recipe you need to add extra cinnamon and clove.
If you serve 326 g( ideal measurement for 1 serving) of this gorton spread, there will be 608.5 calories in it. 
How to Prepare Gorton Recipe
Preparing french canadian pork spread is pretty easy. You just need to add the ingredients in a large saucepan or whatever you have. Simmer for a couple of hours and enjoy. But the recipe is absolutely counting on your patience. You need to stir frequently and check whether it is sticking to the pan or not. 
You can prepare lardons from 1/4-1/3 pounds of Salt Pork if your meat is too lean. The recipe should be continued without the salt after you have removed the salt pork bits. If extra fat is needed, bacon should not be used as it is smoked. In a pinch, lard can be used, 2 to 3 tbsps.
However, after that you need to add ground pork butt, onion, cinnamon, black pepper,kosher salt, allspices(1tbsp ground cinnamon, 1 tbsp ground cloves, 1 tbsp ground nutmeg mixture), ½ tsp of clove powder in a saucepan. 
And let them simmer for 4 hours. Sometimes 3 hours will work finely. Stir in batches and when done, remove from the heat.  
Ingredients We Need: 
3 Lbs of Ground Pork Butt 
1⁄4 Tsp of Ground Cinnamon
½ Cup of White Onion, Finely Chopped
1⁄4 Tsp of Freshly Ground Black Pepper
1⁄2 Tsp of Kosher Salt
1 Tbsp of Allspices
1⁄2 Tsp of Clove Powder
2 Cups of Water or You May Not Need It at All
Methods of Preparing Step by Step:
Step 1: Bring out a large saucepan and add ground pork butt, onion, freshly ground black pepper, ground cinnamon, salt, allspices, clove powder, and 2 cups of water in it. With a spatula, mix them finely. 
Step 2: Simmer them for 3 hours to 4 hours. By this time, you need to stir them frequently. 
Step 3: If the dish is sticking at the bottom of the saucepan, add some water as needed. After 3 or 4 hours you will notice there is 1 inch of fat and moisture mixed combined above of your gorton pork spread
Step 4: Taste the dish if there is any need to salt or any seasoning. Then, you can add ¼ to ½ tsp of kosher salt. 
Step 5: Cook for 5 minutes to balance the raw smell. 
Step 6: Remove from heat and let cool. 
Additional steps: 
Here you can discard the fat layer by sieving. 
Step 7: In a small saucepan, stir the remaining fat. 
Step 8: Add 4 finely mashed potatoes. Cook for 3 minutes to 4 minutes allowing them to absorbe the fat. 
Step 9: Transfer the potatoes to a serving bowl, and let cool. 
Serve the gorton french meat with the mashed potatoes, sandwich, french toast.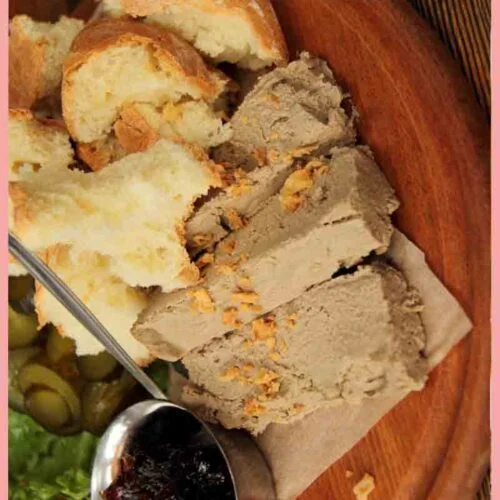 Gorton Recipe
Check out the gorton recipe, very tempting and soothing for special occasions. Enjoy the recipe with your friends and family members!
Print
Pin
Ingredients
3

lbs

ground pork butt

1/4

tbsp

freshly Ground Black Pepper

1/2

cup

white onion

1

tbsp

all spices

1/2

tbsp

kosher salt

1/2

tbsp

ground cinnamon

1/4

tbsp

ground clove
Instructions
In a saucepan, add all the ingredients.

Simmer for 4 hours maximum.

Stir often. Also, add water in a little amount.

When done, remove from heat.
Tips
You can use a potato masher to stir and smash. I saw my mother using it. 

If you don't add water at first, then you need to check more frequently as there is a chance of sticking the dish to the bottom. 

As a topping you can just sprinkle 1 tbsp of lemon juice. But it's up to your taste bud.
Nutrition
Nutrition Facts
Gorton Recipe
Amount per Serving
% Daily Value*
* Percent Daily Values are based on a 2000 calorie diet.
Wrapping Up
Simmering time and stirring is all in this recipe. No need for extra hassle. The extension tourtier part is totally up to you. Cook and enjoy the traditional gorton french meat. Bon appetit!