Breakfast is the most vital meal than all day food – it can either make or break your day. If you're looking for something healthier that could easily go with a soup or salad, I'd recommend Dave's killer bread recipe. It is nutritious, full of protein and fiber. At the same time, you can prepare it by following my recipe at about half the price of bread bought in the store.  
 If you think that the process of making is really difficult and technical, after reading this article, you will learn how to bake it easily. This recipe is not very difficult, but there are many steps to follow. If you keep it in your breakfast every day, it can save you money as the ingredients for making it are available at very affordable prices.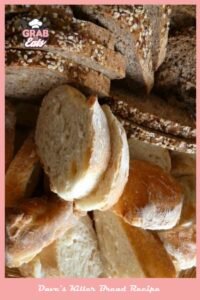 Know About the Dave's Killer Bread Recipe and Its Ingredients   
The prerequisite for perfectly making any food is to have the right idea about the ingredients and use them accordingly. So, before we move on to the original recipe, let's discuss the ingredients in a little more detail.  
Olive Oil 
A little olive oil should be used when making the dough and keeping it at rest. This will make the dough very smooth and rich texture. You can also use coconut oil if you want. But whatever you use, make sure it is genuine.  
Honey  
This is a 100% healthy breakfast. So you can make less the amount of sugar and use honey so that those who are on a diet can also eat.  
Wheat gluten   
This is the main secret of making a perfect Dave's organic bread. It makes the bread taste authentic and ensure its quality.   
How to Make Dave's Killer Bread?  
Dave's killer bread is a good seed organic bread. Dave's organic bread is made of natural wheat. That's why it never mould early. Basically, those bread are a little bit costly because of their Canadian certified organic ingredients.   
The Dave's killer bread is also known as 21-grain bread. It is known as the healthiest and rich bread. Each ingredient used in this bread is really high quality. The making process is not so hard, but it takes time. Here the most important ingredients are wheat flour and gluten. Make sure the oil you are using in this bread and the wheat flour is authentic because those are the most important.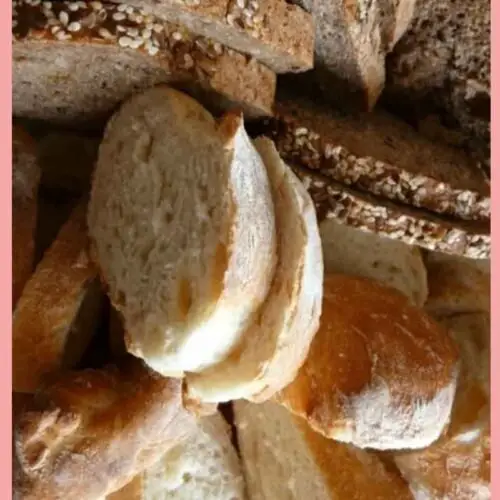 Dave's Killer Bread Recipe
 You will need a couple of ingredients for preparing Dave's killer bread recipe. The key to making the bread perfect is to spend enough time on it. Surprise your family with this unique and tasty breakfast whenever you want. 
Print
Pin
Ingredients
1 1/3

cup 

Water tepid

3

tbsp

Extra virgin olive oil

5

tbsp

Honey

4

cup

Wheat flour

1

tbsp

Wheat gluten

1/2

cup

Quinoa

1/2

cup

Oats

1/4

cup

Sunflower seeds toasted

1/4

cup

Pepitas

1/4

cup

Walnuts chopped

1/4

cup

Sesame seeds

1/4

cup

Chia seeds

2

tbsp

Flax meal

1/2

tbsp

Salt

1

tbsp

Yeast such as bread machine yeast
Instructions
Take a large bowl and fill it with 115°F warm water. Now sprinkle a little bit of yeast. To make the yeast work leave it in the warm water for 10 minutes.  

Now grab all the ingredients on a surface one by one, olive oil, honey, molasses and salt. Mix all the things well. Add the mixer in warm water and yeast mixture. If you don't have an electric beater, then you can use a fork to stir the mixture because the oil takes time to adjust with other ingredients. 

Add all the dry ingredients one by one. Sunflower seeds, oats, wheat gluten, wheat flour, flax seeds and give it another stir to combine well.  

Take 2 cups of white flour and 2 cups of wheat flour and mix with the previous batter. Now time to knead all the things; if you feel the dough is sticky, then you can add a sprinkle of flour in it and knead them again to get your desired consistency. Basically, you need to knead the dough for 5 to 10 minutes to get a better output. 

After making the dough ready, place it in a bowl. Before leaving the dough for resting, make sure you have added a little bit of olive oil on the dough and bottom of the bowl. 

Wait until it has approximately doubled in size. After the dough is ready perfectly, knead it for ¾ minutes. Again leave it for rest and wait until it has approximately doubled in size.  

Again, start kneading the dough for 5 minutes. Cut the dough into two-part. And shape it like a loaf, then put one of them in a bread pan and cook well.After that, repeat the whole stuff with another dough. Mix olive oil and honey together and coat the entire loaf with your fingertips. Now you have to cover the pan and let it rise perfectly. While doing so, preheat your oven to 430°.  

When the dough rises properly, place it in the oven for around half an hour at 425°F. Then, take out the bread and enjoy.
Nutrition
Nutrition Facts
Dave's Killer Bread Recipe
Amount per Serving
% Daily Value*
* Percent Daily Values are based on a 2000 calorie diet.
Final Word  
This dave's killer bread recipe will make you remember your old days when we had no choice for breakfast. So, you can save this recipe in your notebook. The rich taste of this break is suitable for any season. I hope you have enjoyed this recipe and you will try this one.