If you've ever lived in Fort Lauderdale, your heart just missed a beat when you heard about this glaze bread recipe. Whether you get it at Aruba Beach Cafe or Bimini Boatyard, it's a must-have. Bimini Bread from Ft. Lauderdale, Florida's Bimini Boatyard. The best bread I've ever tasted!!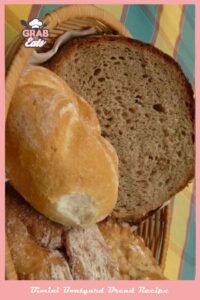 As a cooking lover, I once tried to make a Bimini boatyard bread recipe at home. I haven't been able to find a good copycat recipe because the recipe is top secret. I looked on the internet for the recipe. 
And I found it, Nothing. Sure, there were a number of Bimini Bread recipes, but they were all different, and none of them contained a glaze! But then I found only on a recipe that was so badly written and weird, with so many missing ingredient to step ratios, that I decided this was my best shot at winging it. Finally, with the help of my friends and my own idea, I made this recipe. Now I'd like to share it with you.
Know About Bimini Bread
This recipe for Coconut Bread is a delicious sweet bread from the Bahamas. This bread, made with coconut milk and honey, is a sweet treat in and of itself. In a bread maker, mix all of the ingredients and bake a wonderful loaf of bread in no time!
I had the opportunity to travel to Florida with my friends when I was 15 years old. We were tired and hungry after a full day of tracking. We were looking for the best restaurant for our dinner. Lora, a Florida friend, suggested that we taste Fort Lauderdale's best food, Coconut Binani bread. So, without further ado, we were eager to try this glaze and delicious food.
You will fall in love with it, believe me. If you ask me, What is your memorable experience from your time in Florida? In a word, I'd pick the Binani Bread in Fort Lauderdale. If you ever wish to visit Florida, of course I always tell my friends to try this glaze bread.
Do you get tired of eating regular banana bread or jelly/jam bread? Also, seek to make something unique in a short time. Here's a quick and tasty recipe you might enjoy. This bread is a tasty treat.
Bimini boatyard can turn an ordinary morning into a special one. Can you get the recipe for our next family get-together? Lets see how!
What is Coconut Bread?
This Coconut Bimini Bread from the Bahamas isn't the Disney recipe, and it's not in roll form, but it's just as tasty as the bread we ate so many years ago. The sweet bread is made with coconut milk and honey in the dough, resulting in a treat that takes you to a beach on a Bahamian island.
INGREDIENTS:
This is a "version" of the Bimini Bread recipe as the "real thing" is a closely guarded secret. 
Refrigerated
3 Egg
Canned goods such as fruits and nuts
1 cup Coconut milk
Condiments
3 tbsp Honey
Baking & spices
4 1/2 cups All-purpose flour
1 tsp Salt
1/3 cup Sugar
2 1/4 tsp Yeast, instant dry
Oils & vinegar's
Dairy
3 tbsp Butter
1 cup Nonfat dry milk, powder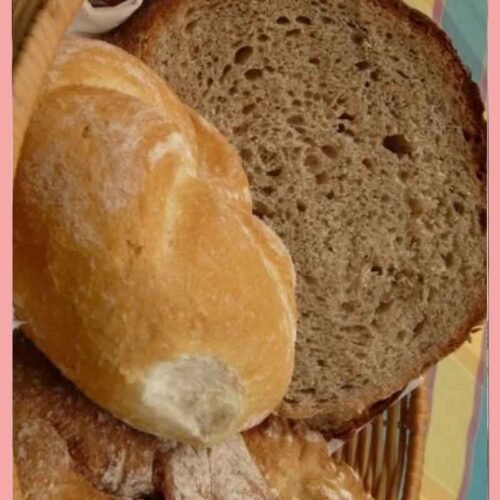 Bimini Boatyard Bread Recipe
Check out this lovely Bimini boatyard bread recipe that is sweet and doughy. It takes only 2 hours to make. So, if you have more family members you can change the measures according to your needs. Or you can add more flour, it's your choice.
Print
Pin
Ingredients
Refrigerated
3

Egg

Canned goods such as fruits and nuts

1

cup

Coconut milk
Condiments
3

tbsp

Honey

Baking & spices

4.5

cups

 All-purpose flour

1

tbsp

Salt

1/3

cup

Sugar

2 1/4

tbsp

Yeast, instant dry
Dairy
3

tbsp

Butter

1

cup

Nonfat dry milk, powder
Instructions
First of all, put the oven in 350 degrees preheating, and by doing so, don't forget to grease and flour the cooking layer of the bundt pan you'd be using.

After that, you have to whisk together baking soda, salt, and flour with canned nuts.

In a large bowl, use eggs, butter, and sugar to make a fluffy and creamy texture.

Stir in shredded coconut, sweetened shredded coconut, macadamia nuts, walnuts, pecans, almonds, raisins, currants, dried cranberries, dried cherries, dried apricots, dried figs, dried dates, dried prunes, brandy, Malibu rum, pineapple juice, orange juice, apple juice, and 1 cup water.

After that, you need to add previously made flour cream with this mixture properly.

Finally, pour batter into the Bundt pan you've prepared first and then, put the pan in the preheated oven for nearly an hour.

After the cake is ready, slice and serve.
Tips
Take pleasure in your Bimini bread fort lauderdale. This bread can be used for anything that white bread can be used for. Keep in mind, too, that it has a sweeter flavour, so keep that in mind while deciding which recipes to use it in. Simply topped with butter and served as toast, this bread was delicious. It would also make a terrific French toast base! It would be equally as tasty as the bread.
Nutrition
Nutrition Facts
Bimini Boatyard Bread Recipe
Amount per Serving
% Daily Value*
* Percent Daily Values are based on a 2000 calorie diet.
Finally 
Trust me if you tried it once at home, you couldn't stop eating it! You can serve it with honey butter. This is a sweet bread. The bread we enjoyed was not dense. Use of the coconut does not bring it's flavour but tenderness. Bon appetite!