Here we have the Progresso Bread Crumbs Meatloaf Recipe that you can easily cook at home. If you have breadcrumbs at home and don't want them to go to waste, then this Italian recipe is sure to surprise you. Even though meatloaf is an all-American dinner at home, you can use the Italian recipe to make mouthwatering Progresso meatloaf at home.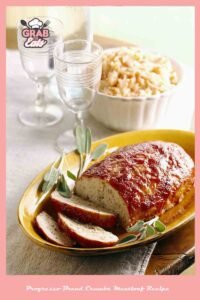 We tried the recipe at home, and the result was fine. All you need is an hour to cook this recipe with some popular ingredients you can find in your home. So, without any further ado, let's dive into our recipe. 
How to Cook Progresso Bread Crumbs Meatloaf Recipe?
Meatloaf is great American comfort food and we all have been raised to eat meatloaf as a Dinner. However, it's also a great addition to use as a sandwich for lunch. Even though meatloaf is a German dish, the American recipe is widely popular. Now, you can easily cook meatloaf at home with simple ingredients. 
A simple ingredient for preparing meatloaf is using toasted bread crumbs. But if you have minimum cooking skills, you can opt for grocery store bread crumbs. Progresso bread crumbs are an easy alternative for you. Many of you know, Progresso is a renowned food company supplying a wide variety of packaged foods. In this recipe, we will be using Progresso bread crumbs to prepare Italian seasoning meatloaf. 
During our quarantine session, we tried this recipe at home, and it turned out just fine. We tried it with a loaf pan and some simple ingredients. Generally, American meatloaves use ground beef or pork to prepare the dish. We tried this with both pork and beef. You can use either of the items and make sure you use the right Italian seasonings. 
Let us remind you, this is a copycat for the original Progresso meatloaf recipe. But we shared this recipe with our friends and family, and the review was on the positive side. We skipped any fuzzy instructions and only included simple ingredients. So, without making any delay, let's jump into the main recipe for the Progresso meatloaf recipe. 
How to Prepare the Progresso Meatloaf Bread Crumbs Meatloaf?
Progresso recipes are not that hard to try out at home. Even the Progresso meatloaf recipe is straightforward, and you need to prepare some ingredients to start the cooking procedure. Our main ingredient is Progresso Italian breadcrumbs. Preparing all ingredients for the loaf pan will take just 20 minutes. Beat 2 eggs that you need to mix with the ground beef later on. 
You don't need to prepare any other ingredients for this recipe. But make sure you finely chop 2-garlic cloves. Also, you can add pizza sauce after completing the dish. It's better if the sauce is heated to satisfy your tastebuds.
You need to add all the ingredients from the following list except the ketchup in an ungreased 8×4-inch loaf pan. After that, you need to press the mixture to prepare the meatloaf. Keep all the ingredients in your reach, and you are set for cooking the original Progresso meatloaf recipe.
Ingredients that You Will Need Are:
You need the following ingredients to start cooking this recipe: 
Italian Style Breadcrumbs: Collect half cup of Italian style breadcrumbs to prepare meatloaf for 6 servings. This is the main ingredient for original Progresso meatloaf. 
Lean Ground Beef: You can even use pork but we liked the beef for this recipe. Collect 1lbs of ground beef for the meatloaf. 
Eggs: Using just 2 chicken eggs will do just fine. However, you can use 2 eggs for a better texture on your meatloaf. 
Chopped Onions: Finely dice 1⁄4 cup of onions. The onions will help you reduce the mushiness of the meatloaf. 
Milk: Use ½ cup of milk to moisten the bread crumb. Adding milk will help you generate a smoother mouthfeel after the meatloaf is done. 
Italian Seasonings: You will find Italian seasonings in your nearby local stores. These seasonings will add a little bit of Italian flavor to your meatloaf. Just a tablespoon of seasonings is enough but the amount relies on how many ingredients you have. 
Ketchup: It's not mandatory for your meatloaf recipe, but you might want to add pizza sauce or ketchup to cook the meatloaf. 
Step by Step Instructions for Progresso Meatloaf Bread Crumbs Meatloaf Recipe
Step 1: Preheat your oven to 350-degrees Fahrenheit. 
Step 2: Bake the ground beef, bread crumb, and ingredient mixtures for at least 40 minutes. 
Step 3: After 40 minutes, turn off your oven and remove the meatloaf from the oven. 
Step 4: Spread the ¼ cup ketchup evenly over the meatloaf and again put it in the oven. 
Step 5: Bake your meatloaf for an additional 15 to 20 minutes. You can use a meat thermometer to monitor the temperature.  When the temperature reaches 160-degrees Fahrenheit, remove the dish. 
Step 6: Stand the meatloaf for at least 10 minutes before serving it on the table.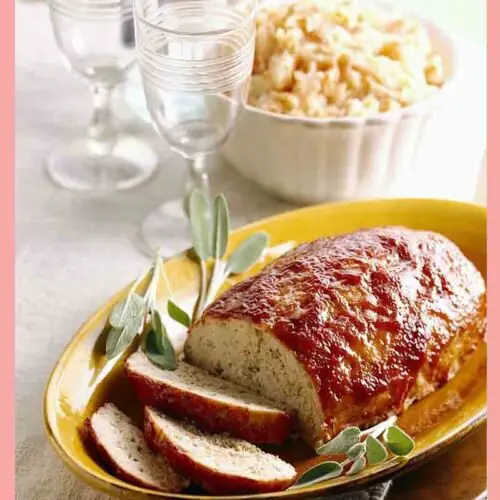 Progressive Bread Crumbs Meatloaf Recipe
Progresso Bread Crumbs Meatloaf Recipe is a great choice for all american comfort food as a main course for your dinner or sandwich for lunch.
Print
Pin
Ingredients
1/2

cup

Progresso Italian bread crumbs

2

lbs

lean ground beef or pork

1/2

cup

Milk

ketchup

(as desired)

1

tbsp

italian seasonings

1/2

cup

Diced onions

2

Eggs
Instructions
Preheat the oven to 350°F.

Bake the meatloaf for 40 Minutes

After baking for 40 minutes, remove the meatloaf from the oven.

Spread the ketchup over your meatloaf

Bake for an additional 10 minutes

Remove the meatloaf and stand it for 10 minutes.
Tips
You can fix the shape of your meatloaf before baking. Keep the meatloaf inside the refrigerator for 5 hours and bake only before serving it on the table. 
Before purchasing the meat make sure it has a slight pinking color with no mark of browning.
If you are new to cooking, you can use a meat thermometer to keep track of the temperature.
Nutrition
Nutrition Facts
Progressive Bread Crumbs Meatloaf Recipe
Amount per Serving
% Daily Value*
* Percent Daily Values are based on a 2000 calorie diet.
Wrapping Up
Our Progressive bread crumbs meatloaf doesn't include any exotic ingredients and includes any fuzzy instructions. You can prepare the meatloaf within 20 minutes and bake whenever you want. Preserve the meatloaf in your refrigerator and we believe it will stay fresh for up to 3 to 4 days.