Lidia's chocolate zucchini cake recipe is an easy-to-bake and delicious dessert dish. You can cook it from the comfort of your hone. This recipe has almost no possibility of failing. Gathering the ingredients should be easy enough too. You'll have to maintain the instructions in this article as it has been told exactly. You may want to pay heed to the valuable tips from our expert baking chefs as well!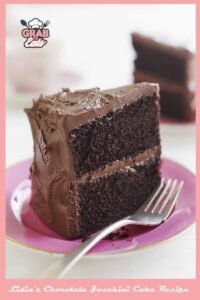 How to Bake Lidia's Chocolate Zucchini Cake
The best part about this cake is how low the Calories in zucchini cake are. You won't have to keep track of how much cake you had because the calorie count is low with this dish. Even though it is a dessert, the clories will not pose a problem at all. 
To bake the chocolate zucchini cake, all you have to do is gather the ingredients and follow the steps thoroughly. This recipe is very detailed and will help you with your journey into trying out to bake a new dessert dish.
How to Prepare the Chocolate and Zucchini Cake
The basics of baking this zucchini chocolate cake are typical. You prepare the batter, dry and wet ones. Then you make sure the zucchinis are not suffering from too much water retention. In order to make sure of that, you need to keep the grated zucchinis dry. 
The rest will come slong nicely if you follow through the steps of this recipe well. 
Ingredients that You Will Need Are:
1 Stick of Unsalted Butter
2 Cups of All-Purpose Flour
2 Medium-Sized Zucchinis
¾ of a Cup of  Unsweetened Cocoa Powder
1 Teaspoon of Baking Soda
¼ Teaspoon of Kosher Salt
1 ½ Cups of Sugar
½ a Cup of Vegetable Oil
2 Large Eggs
1 Teaspoon of Vanilla Extract
½ a Cup of Buttermilk
Step by Step Instructions
Step 1: 
Clean the zucchinis and grate them thoroughly. The grated zucchinis should make up about two and half cups. Pat them dry and set aside. Set the oven to preheat at 350 degrees F.
Step 2:
With a dry strainer, sift the flour, cocoa powder, baking soda and kosher salt together. You can now use a mixer or use a hand mixer to combine the ingredients. Make it so the ingredients are all well mixed. Keep this going for 1-2 minutes in the stand mixer, with hand mixing, might take about 4-5 minutes. 
Step 3:
Mix the eggs, butter, sugar and vegetable oil at a medium paced speed. Keep doing so for about 2-3 minutes. Add in the vanilla extract and beat it for another minute till it is smooth. Add in the dry mixture buttermilk gradually as you keep mixing the batter. Mix them at a higher speed for a few seconds. 
Step 4: 
Add in the grated zucchini and walnuts into the batter. Pour the batter altogether, with a spatula, into the butter and floured baking pan. Bake it for about 40-45 minutes. After it is fully cooked, take it out of the oven and set it aside on a cooling rack to cool off. Cut them into squares and drizzle chocolate ganache or caramel sauce to serve.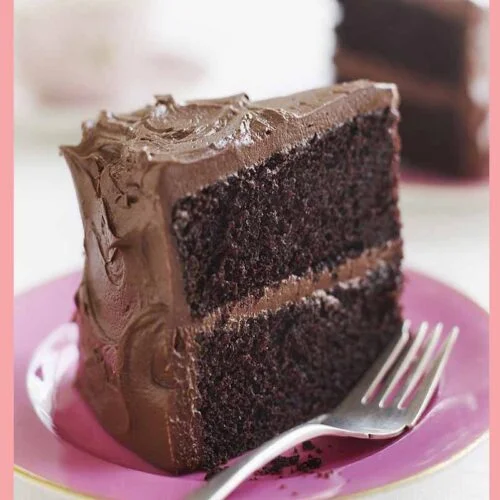 Lidia'S Chocolate Zucchini Cake Recipe
Try cooking this mouthwatering and tasty Lidia's chocolate zucchini cake recipe that you can make very easily. Just get your cooking tools out and get baking!
Print
Pin
Ingredients
1

Stick

unsalted butter

2

Cup

all-purpose flour

2

Medium

zucchinis

3/4

Cup

unsweetened cocoa powder

1

tbsp

baking soda

1

tbsp

kosher salt

1 ½

Cup

Sugar

1/2

Cup

Vegetable oil

2

large eggs

1

tbsp

vanilla extract

1/2

Cup

Buttermilk
Instructions
Preheat the oven and grate the zucchinis. Butter and flour the pan you are going to bake the cake in

Mix the dry ingredients and wet ingredients, then combine them until a smooth mixture forms

Pour it into the pan and bake it till its cooked through. Let cool and slice into pieces. Drizzle chocolate sauce or caramel sauce before serving.
Tips
Use chocolate ganache in the recipe if you want to, it is not a necessity but if you want to have it in a more chocolaty flavor, you can do so.

You can also try Chocolate zucchini cake with greek yoghurt, using yoghurt as a thickening element so the cake is more creamy in texture and adds a great flavor to it. 

Make sure you measure everything that you put in the batters. In the case of baking, measuring everything is of utmost importance.  

If you don't want to add zucchinis, you can also try out a variation of the recipe- Chocolate yellow squash cake. You just replace the zucchinis with the yellow squash cake. It takes a bit of trial and error during the taste tests. But eventually they are not so hard once you get the hang of it. 

Press a dry and clean towel on the grated zucchini. This will soak up a lot of excess water the zucchinis will be retaining after being grated thinly. The dried zucchinis will aid in a better tasting zucchini chocolate cake.
Nutrition
Nutrition Facts
Lidia'S Chocolate Zucchini Cake Recipe
Amount per Serving
% Daily Value*
* Percent Daily Values are based on a 2000 calorie diet.
Wrapping Up
Cake mix zucchini bread is another great dessert recipe using basic chocolate cake ingredients and zucchinis. You do not have to be an expert dessert chef to make this dessert dish. All you need is basic cooking skills, measuring spoons and cups, and some courage to try out something new!
You May Also Like: