Pie Crust is the crusty base of the pie. Keebler's are providing ready-made pie crusts which are mainly pre-baked and ready to use. With a little effort, we can also make this Keebler pie crust in our kitchen at our home. Which will make our pie more homemade and add our taste to our pie. So here is the easiest Keebler ready crust recipes that are cost-saving and delicious.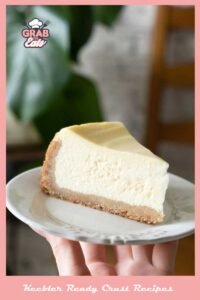 Know About the Ingredients for Keebler Ready Crust Recipe
Check out the following ingredient and learn more about how it affects your food followed by the measurements and step by step method.
Graham Crackers Crumb: These crumbs are mainly made by crushing graham crackers. Here graham crackers are made of graham flour and sweet honey. Here in our Recipe, we are using 2 cups of graham crackers crumbs for our Keebler ready pie crust
Sugar: Sugar is the main sweetening substance used all over the world. It's a great source of carbohydrates. Here we are using ½ cup of sugar in our crust mixture.
Butter: Butter is a nutrient-rich fat product and can add a large amount of value to our nutrition chart. ½ cup of butter is being used here to make Keebler read crust
Methods of Preparing Keebler Ready Crust Step by Step
Step 1: At the very first take a medium-size bowl.
Step 2: Now take 3 cups of graham crackers Crumbs in the bowl.
Step 3: Then add the half cup of sugar to the crumbs
Step 4: Then add the melted butter and stir properly to blend the mixture.
Step 5: Pour the mixture nicely into the 9-inch pie pan and keep pressing the crumb firmly to the bottom and the sides of the pie pan.
Step 6: Now let it Chill for one hour before baking
Step 7: Bake it in a microwave oven only for 10 minutes, then cool it, chill, and fill.
Cheesecake Recipe Using Keebler Ready Crust:
Blueberry cheesecake pie recipe could be made by using Keebler ready crust. So as a Keebler Crust cheesecake we are here discussing the whole recipe of blueberry cheesecake pie. 
Ingredients We Need 
1 Keebler ready pie crust
8 oz. of Cream Cheese
1 ½ cup of Sour cream
½ cup of Sugar
3 Eggs
Few drops of Vanilla essence 
For topping
3 cups of fresh Blueberries
1cup of sugar
2 tbsp. corn starch
½ tbsp. cinnamon
2 tbsp. lemon juice
Methods of Preparing Step by Step:
Step 1: Heat an oven at 360°F. Roll out the Keebler ready pie crust slowly and delicately. Fill a 9-inch pie plate with the crust, pressing it firmly against the bottom and side. To create a thick crust edge, press the extra crust under and flute. Line the crust with a 10-inch circle of foil or parchment paper. With metal or ceramic pie beans, fill the bottom of the crust to a depth of about 1/2 inch. A ten-minute bake.
Step 2: To 345°F, lower the heat. Take the parchment paper and beans out of the crust. Return the crust to the oven and bake it for a further 5 to 7 minutes, or until the bottom appears dry and is just beginning to turn light brown.
Step 3: Beat the eggs, add cream cheese, sugar, vanilla, and sour cream. Mix them together with the help of a blending mixer. Pour the mixture into the crust.
Step 4: To avoid overbrowning, wrap strips of foil over the crust's edge. Bake for 30 to 40 minutes, or until the center still jiggles slightly but the filling is firm. At room temperature, cool for an hour.
Step 5: In the meantime, combine sugar, cinnamon, and corn starch in a 2-quart saucepan. Lemon juice and water should be blended until smooth. Add 1 cup of blueberries and stir. Stirring continuously, heat to boiling over medium heat. Cook for 3 minutes, or until the mixture is thickened and most of the berries have popped. Add the last cup of blueberries and stir.
Step 6: Over the chilled cheesecake, spread the blueberry mixture. Serve after at least three hours in the refrigerator. Keep in the fridge.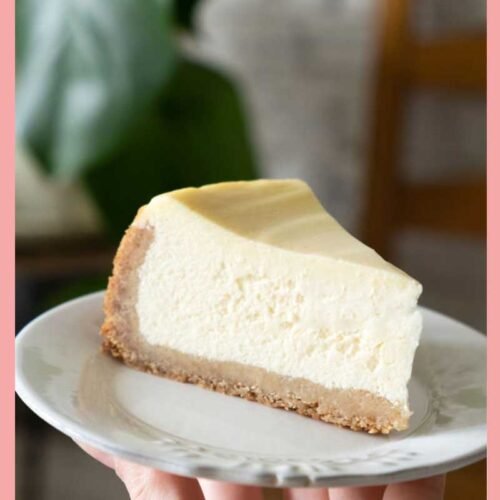 Keebler Ready Crust Recipes
Check out these very quick Keebler ready crust recipes which are absolutely easy to make at your home in no time. Surprise your guests and family members!
Print
Pin
Ingredients
2

cups

graham cracker crumbs

1/2

cup

sugar

1/2

cup

melted butter
Instructions
Mix all graham crust, sugar, and melted butter in a bowl

Blend all the ingredients well and let the mixture chill

 Pour the mixture into a 9-inch pie pan and keep pressing the crumb firmly to the bottom and the sides of the pie pan, then chill and bake
Nutrition
Nutrition Facts
Keebler Ready Crust Recipes
Amount per Serving
% Daily Value*
* Percent Daily Values are based on a 2000 calorie diet.
Wrapping Up
This Keebler-ready crust is a super easy and quick recipe and is ready to use. It's a super perfect base for a non-bake pie recipe. Enjoy the recipe with your family members and friends in no time.
You May Like Also: