To get casual dining, TGI Fridays is the top American restaurant chain. It has been focused on American cuisine to deliver all types of traditional meals. And the Fridays spinach artichoke dip recipe is one of its best classic dishes to enrich the meals. 
No worries if you want to try it at home because it's very easy to make. You need no helping hands to prepare the ingredients and to make it. 
Since this dressing is based on spinach and artichokes, you are required to have them in your ingredients list. The rest ingredients are very common and the pantry. So, let's begin!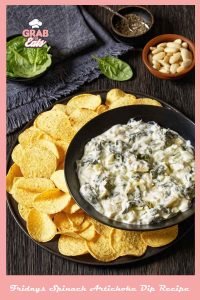 Fridays Spinach Artichoke Dip Ingredients
No vegetable except for spinach and artichokes you require. Also, spice does mean chili, turmeric, or other regular items. With all simple spices and cheese items, this dip can be prepared. The Ingredients that you need to make this dip are as follows-
Spinach (1 Cup)
Spinach and artichokes are the main elements to make today's dip or dressing recipe. Therefore, you need to take these two elements in the first phase. In this case, you need spinach of 1 cup. Take fresh spinach and chop them into tiny pieces.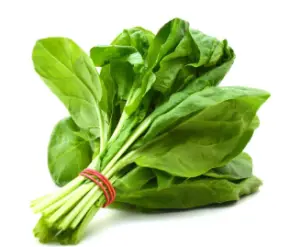 Artichokes (1 Cup)
You also need the same amount of artichokes as the spinach. Take fresh artichokes and chop them. Take 1 cup of this element.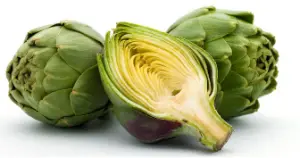 Cheese
Adding different types of cheese will make this dish soft, and sticky. Also, the dish will get more toughness. They also will improve the texture and taste. For this dish, you'll need three different types of cheese. And these are-
Mozzarella Cheese- 1 Cup
Parmesan Cheese – 1 Cup
Romano Cheese – 1 Cup
Alfredo Sauce (1 Cup)
To make the dip thick texture, adding Alfred sauce will be the best. It will also give a creamy taste. Add 1 cup of Alfred sauce. 
Garlic (1 Tsp)
One of the top and regularly used flavoring agents is garlic. To get great depth and richness to your dip dish, take 1 tsp of minced garlic. It will make your non-sweet dish more delicious and flavorful.
Black Pepper Powder (1 Tsp)
Another common flavor influencing agent or spice is black pepper powder. You need a small amount to make your dish. Take 1 tsp of black pepper. 
Salt (⅓ Tsp)
Once you apply the Romano Cheese, you need not add salt. Because the Romano Cheese tastes saltier it requires no extra salt in this dish. However, this dip item isn't a sweet-flavored dish. So, adding a pinch of salt will give it a light salty flavor. And, you'll just love this taste. So take 1 tsp of white salt. 
How to Make Fridays Spinach Artichoke Dip?
With a simple mixing and baking process, make your spinach and artichokes dip recipe trouble-free. Let's check out how easy it is to make the dish-
Step-1
Take a mixing bowl and take spinach and artichokes. Mix them together.
Step-2
This time add all the cheese elements to the mixture. Add parmesan cheese, Romano cheese, mozzarella cheese, and cream cheese. 
Step-3
When you finish adding all the cheese elements, add garlic, alfredo sauce, and black pepper powder. Now keep mixing them all. Make sure the spinach and artichokes are covered with other elements properly. 
Step-4
Transfer the spinach and artichokes mixture to your baking pan. If the baking pan comes into a 5ʺ by 9ʺ size will be ideal.  Label the surface of the mixture using your spatula. Now bake the paste at 325° F for 15 minutes in your microwave oven. 
Step-5
Your dish is ready to serve and enjoy. Serve it with your favorite fried and crispy food content. It can be served in the evening tea time or at breakfast time. You also can serve this item as a healthy appetizer. 
Best Side Dishes to Serve With 
Potato Wedges
Fried Rice
Mexican Rice
Rosemary Bread
Crispy Chicken Wings 
Swedish Meatballs
Tortilla Chips
Bagel Chips
Crackers 
Crostini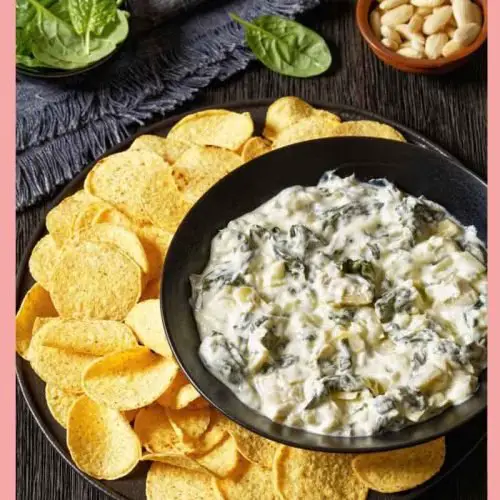 Fridays Spinach Artichoke Dip Recipe || A Low-Calorie Appetizer
If you want a low-calorie dip content, try the Fridays spinach artichoke dip recipe. You have spinach and artichokes mean you're ready to make this item.
Print
Pin
Ingredients
1

Cup

Spinach

1

Cup

Mozzarella Cheese

1

Cup

Parmesan Cheese

1

Cup

Romano Cheese

1

Cup

Alfredo Sauce

1

Tsp

Garlic

1

Tsp

Black Pepper Powder

1

Tsp

Salt
Instructions
Mix all the ingredients in a bowl including spinach and artichokes 

Transfer the mixture to a baking pan and bake for 15 minutes at  325° F

Your dip recipe is ready to serve
Tips
If you find your dip less watery, add 1 cup of cream cheese, It will give your desired texture.

To give it a tangy flavor, add 1 tbsp of lemon-lime.

Adding chopped grapefruits will give a nice feel to the mouth and also will give a sweet flavor.
Nutrition
Nutrition Facts
Fridays Spinach Artichoke Dip Recipe || A Low-Calorie Appetizer
Amount per Serving
% Daily Value*
* Percent Daily Values are based on a 2000 calorie diet.
Conclusion
Fridays spinach artichoke dip recipe is a fantastic dish to serve as an appetizer. All you need is to serve your favorite crispy food items with it. It can meet your anytime hunger. Also, serving it as a snack will make your day.
Furthermore, when you intend to make hassle-free light dinners on weekend nights, this spinach and artichokes dish can be your top choice. 
Since it requires very less vegetables and spices, it's easy to choose this dish when you're in a rush. It will give you taste yet nutritional value. So, if you haven't tried this amazing dish yet, try it today.