The Italian-inspired Contadina sweet and sour sauce recipe are very easy to make. It's a great recipe if you want something tasty during the middle of the week. Yes, you can make a sweet and sour sauce at home but you can use Contadina sauce to produce faster and tastier meatballs for the dining table. That's why we have a Contadina sweet and sour sauce recipe here.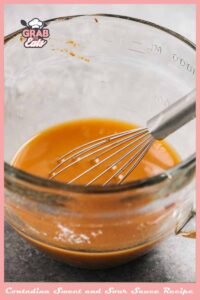 Mainly, we are going to cook meatballs with sauce. However, you can easily use chicken or add the sauce to spring rolls. But for a finger-licking midweek dinner, this recipe does stand on top of our list.
How to Cook Sweet and Sour Meatballs?
Originally, meatballs' sweet and sour sauce can make your dinner pleasing. Being an Italian-inspired American dish, you can hope to make the recipe within a few hours. Not to mention, it won't take a lot of time to prepare all the ingredients and cook them. 
Well, you can make the sweet and sour sauce at home using fine ingredients like vinegar. Brown sugar, water, and ketchup. But Contadina sweet and sour sauce is an easy alternative over homemade ones. The sauce comes with pineapple and one can is enough for 14 servings. Also, it works incredibly well with pork, chicken, fish, and meatballs. 
Mainly, the little bits of pineapple make Contadina a great sauce for meatballs. Just think about it, you don't have enough time to assemble something new during the middle of the week. But having sweet and sour meatballs can easily make your dinner exciting. 
Well, Contadina sauce will change the usual tomato sweet and sour sauce taste on the meatballs. There's more, you can just buy frozen meatballs from the nearby grocery shop and prepare them within 5 minutes. 
See?
You can just get all the ingredients ready within a few measly minutes. No need for exotic ingredients and extra special cooking skills. Just assemble all the ingredients and add Contadina sweet and sour sauce to your meatballs. You need to combine every ingredient into a crockpot and cook them for 35 to 40 minutes. 
Simple enough recipe for serving 4 people on the table. 
The pineapples will give you a little sweet and savory taste with the soft and juicy meatballs. Totally a great addition to your warm rice. 
So, how to prepare the Contadina sweet and sour recipe at home? Just follow our instructions and you can make delicious sweet and sour meatballs. Well, the Chicken Contadina recipe is a good way to change your course but we will be using meatballs for this recipe.
How to Prepare the Contadina Sweet and Sour Meatballs? 
First, you should get 3 cans of Contadina sweet and sour with pineapples. This is the main ingredient for our sweet and sour meatballs. For each person, we need 16 ounces of contadina sauce.
After that, you should unpack the frozen meatballs from the refrigerator. Keep them at room temperature and the meatballs will slowly start to soften. Now, chop 1 medium green pepper and 1 medium-size red pepper on the chopping board. Keep the peppers in a separate bowl.
We will also need 1 can of baby corn for our meatballs. Open the can and keep the can at your reach. Also, get 2 cans of 8 oz. sliced water chestnuts.
Almost everything for this recipe is canned food. So, you just have to open the cans and start your cooking.
Ingredients that You Will Need Are:
You need the following ingredients to prepare the dish:
Contadina Sweet and Sour Sauce with Pineapple: We will prepare this recipe for three servings. So, we need 3 cans of Contadina sauce. You can get the version with pineapples. 
Meatballs: Get 2-3 lb turkey meatballs from any nearby grocery shop. You can also choose pork meatballs, but we like turkey meatballs. 
Water Chestnut: The slightly sweet and crunchy taste of water chestnut can improve the taste of your meatballs. For this recipe, we need 16 oz. water chestnuts. 
Baby Corn: Adding 15 oz. baby corn will balance the meatballs. 
White Wine: We will be adding ½ cup of white vinegar to balance the acidic flavor of the sweet and sour sauce. 
Green Pepper and Red Pepper: Use 1 midsize green pepper and 1 midsize red pepper on the meatballs.
Step by Step Instructions
Step 1: Place a pan on your stove and combine the chopped green pepper and red pepper. Cook the peppers for 3 to 4 minutes until they are tender.
Step 2: Now, get a large crockpot and add in the cooked meatballs, Contadina sauce, 15 oz. baby corn, 16 oz. water chestnut, fried peppers, and white wine.
Step 3: Turn the stove on medium-high heat and cook the meatball for 30 minutes. Make sure to stir the meatballs often and be careful not to break them. Wait until the meatballs are warm enough.
Step 4: After 30 minutes, get the crockpot out of the stove.
Step 5: Serve the meatballs over cooked warm rice.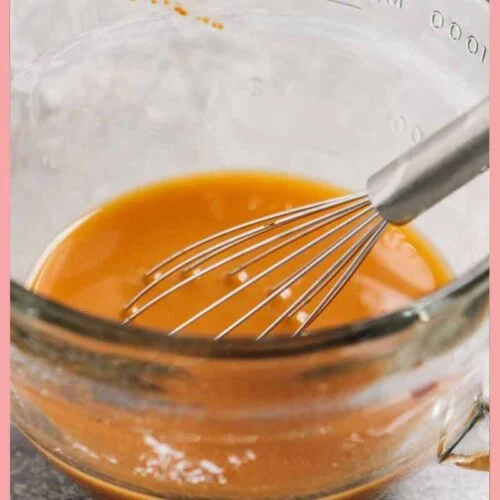 Contadina Sweet and Sour Sauce Recipe
Spend one hour to make Contadina sweet and sour sauce recipe to enjoy during the middle of the week.
Print
Pin
Ingredients
3

Can

Contadina Sweet and Sour Sauce with Pineapples

2-3

lb

cooked turkey meatballs

16

oz

water chestnut

15

oz

baby corn

1/2

Cup

white wine

1

medium

green pepper

1

medium

red pepper
Instructions
First, combine the red pepper and green pepper in a pan and cook them until tender

Put meatballs, and other vegetables and ingredients into a large crockpot

Cook the meatballs on medium-high heat for 30 minutes. Often stir the meatballs.

After 30 minutes, get the meatballs out of the stove
Tips
Don't simmer the meatballs for too long otherwise, you may overcook the meatballs. 

Before adding the meatballs to the crockpot, you can use a toothpick to pierce them on every side. This way, the sauce will start to go inside the meatballs.
Nutrition
Nutrition Facts
Contadina Sweet and Sour Sauce Recipe
Amount per Serving
% Daily Value*
* Percent Daily Values are based on a 2000 calorie diet.
Wrapping Up
Just like we promised, you can create delicious sweet and sour meatballs using canned food. No need for extra time on assembly and preparation. This recipe is worth your busy time during the middle of the week.