Bean dishes are a perfect choice for the main course. It usually serves as a side dish in any event. There are several bean recipes available but the bojangles pinto beans recipe is one of the most flavorful among all. The Cajun pinto beans recipe is full of flavor and taste. It takes a little lengthy time but the procedure is too easy and the ingredients we need to make this dish are easily available. Along with the taste the nutritional value of this is too high. So it can be a hearty and flavor meal option for you.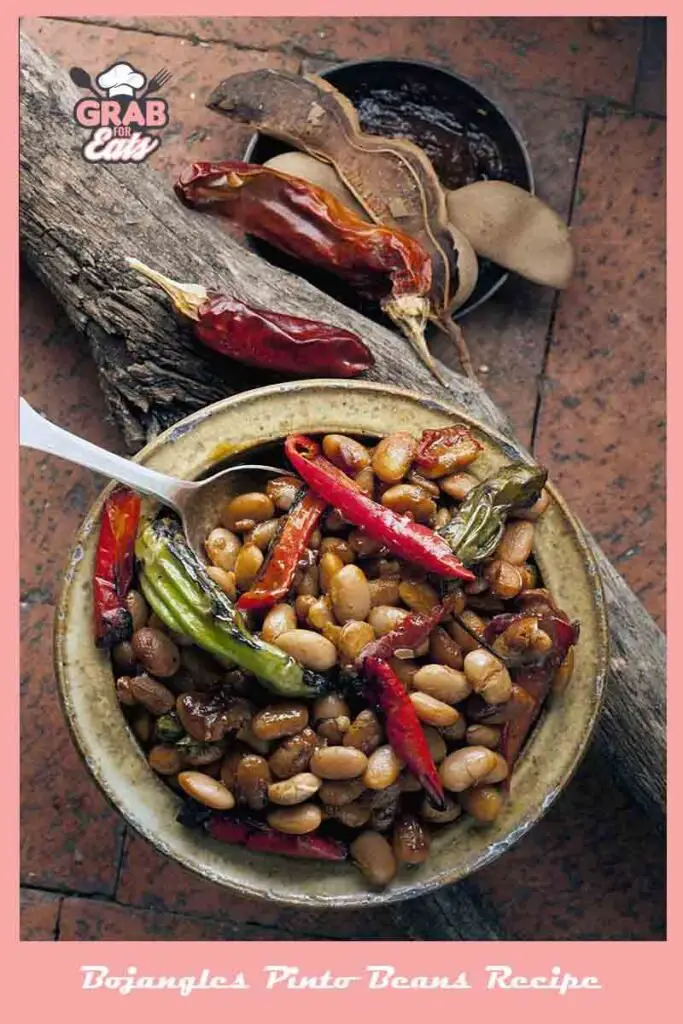 Know about the Ingredients and the Recipe
Pinto bean: Bean is the key ingredient of this Recipe as it is named after pinto bean. We are using this variation of bean in this recipe. Pinto bean is full with nutritional value like protein, fiber, mineral and vitamins
Bacon: We are using 3 tbsp. of bacon grease here. In this recipe bacon eventuate some ingredients to mix.
Pork: Pork adds fat and flavor to our recipe here.
Onion: Onion is rich in antioxidant compounds. Here we are using yellow onion to add flavor and nutrient to our recipe
Garlic: Garlic is a master of adding and altering flavor of any dish and also contain antioxidants properties
Celery: The crunch of celery stalk made it a popular veg, and it is a great source for vitamin and minerals.
Bell pepper: Bell pepper adds taste and flavor to the recipe.
Black Pepper: A little pepper can add a huge amount of flavor and nutrient to a recipe
Bay leaf: Add flavor and fragrance and vitamin to this dish
How to Make Bojangles Cajun Pintos?
It is not difficult at all to make these bojangles vegan at home. We are going to make this dish with the ingredients which are easily available at our nearest shop. To make this we are going to follow the bojangles pinto bean recipe for the dish. You can add sparkle to your dish with the addition of extra seasoning by following bojangles seasoning recipe and can make a great meal for you and your family.
Ingredients that You Will Need for Bojangles Beans Recipe
After collecting all the following ingredients you can start the process of preparation of the spicy mac and cheese at your home.
3 Tbsp. of Bacon Grease
¼ Cup Salt Pork, Chopped
½ Cups Onion, Chopped
¾ Cup Chopped Celery
¾ Cup Chopped Green Bell Pepper
1 Pinch of Freshly Ground Black Pepper
1 Pinch Chipotle Chili Powder
½  Lb. Smoked Sausage, Split in Half and Cut into 1-Inch Pieces
Piece of Bay Leaves
2 Tbsp. Chopped Parsley
2 Tbsp. Chopped Fresh Thyme
3 Tbsp. Chopped Garlic
Water as per Need
Step by Step Instructions for Bojangles pinto beans recipe
Soaking:
Step 1: At first take a large container and put pinto bean in the container
Step 2: Now cover the bean with several inches of cool water. 
Step 3: Let the beans soak water for around 15 minutes.
Step 4: Now drain and rinse the extra water from the container
Preparing Gravy: 
Step 1: Now pre-heat your oven over medium-high heat as 350 degrees F. 
Step 2: Cook the 3tbsp of bacon grease and stir
Step 3: Add salt pork on it
Step 4: Cook and stir salt pork in the hot bacon grease for 1 minute. 
Step 5: Now add onion, celery, bell pepper, black pepper, and chipotle powder to the pan                 with pork and bacon grease
Step 6: Continue to stir the mix until the vegetables are become soft, it will take about 4 minutes.
Step 7: Add smoked sausage, bay leaves, parsley, and thyme into salt pork mixture and don't stop to stir; 
Step 8: Cook and stir until sausage are become brown in color, it will take about 4 minutes. 
Step 9: Add garlic to the mixer and cook until fragrant comes out, it will take about 1 minute.
Mixing of Bean with the Gravy:
Step 1: Add the beans into the sausage mixture and stir to mix perfectly 
Step 2: Add enough water to cover the beans and bring to a boil.
Step 3: Remove the beans mixture from the heat, and transfer beans mixture to a slow heating cooker.
Step 4: Cook on High heat for around 1 hour and then reduce the heat to Low and cook the mixture until beans are tender almost about 6 hours more.
Step 5: Now Mash about ¼th of the beans against the side of the slow cooker crock with the back of a heavy spoon.
Step 6: Continue cooking on a Low heat until the beans are tender and creamy, and look like gravy. It will take about 15 to 20 minutes more.
Step 7: Remove all bay leaves and your cajun pinto beans are ready to serve.
Bojangles Pinto Beans Recipe
Bojangles pinto beans recipe a great choice for a Side Dish. If you're looking for authentic recipes, look here.
Print
Pin
Ingredients
¼

Cup

salt pork

chopped

1/2

lb

smoked sausage

split in half and cut into 1-inch pieces

1/2

Cup

Onion

chopped

¾

Cup

chopped celery

¾

Cup

chopped green bell pepper

1

lb

dried pinto beans

1

pinch

chipotle chili powder

1

pinch

freshly ground black pepper

2

tbsp

chopped fresh thyme

3

tbsp

 bacon grease

3

pieces

bay leaves

2

tbsp

chopped garlic

2

tbsp

Chopped parsley

water as per need
Instructions
Take water in a bowl and add bean to it to soak water by bean

Take a pan and preheat oven at 350 degrees

Add onion, celery, bell pepper, black pepper, and chipotle powder to  the pan with pork and bacon grease

Continue to stir the mix until the vegetables become soft, it will take about 4 minutes.

Add garlic to the mixer and cook, the gravy is ready

Then take a pan add the soaked bean and gravy together

Add water to the mixture as per need and cover the pan

Now cook it at high heat for 1 hour

Now low the heat and cook for 6 hours more

Mash one fourth of the beans with the help of spoon and cook for 20 minutes more

Discard the bay leaves and your pinto bean recipe is ready to serve.
Tips
Tip 1:
Soak the beans properly in the water or else the full taste won't come.
Tip 2:
You need to continuously stir the gravy or else it will stick at the bottom of the pan.
Nutrition
Nutrition Facts
Bojangles Pinto Beans Recipe
Amount per Serving
% Daily Value*
* Percent Daily Values are based on a 2000 calorie diet.
Wrapping Up
We tried this several times and shared this Bojangles pinto beans recipe with friends and family and got appreciation. You don't need to try out something special while cooking this gravy bean dish. Just to prepare a perfect sausage mixer and boil your beans properly.
You May Also Like: