Dixie dirt copycat recipe includes a seasoning mix that can help you make it at home with any kind of meat you want. Mostly with ham and turkey but you can also use beef or chicken if you want to. The recipe is very straightforward and detailed so you will not have to worry about the final version not coming out as expected.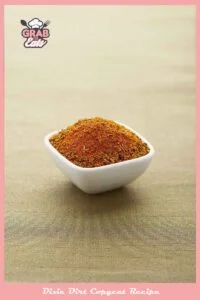 How to Make Dixie Dirt Seasoning ?
The process of making this dry rub seasoning is very simple. The main thing you have to do is gather all the necessary ingredients and trust the process. 
Get the ingredients from your nearest grocery store or supermarket and start making the dry rub. While you're at it, you can also get your choice of meat that you would want to rub the seasoning on and cook with. 
How to Prepare the Dixie Dirt Rub?
Having an electric grinder or blender is a must. There are many options you will find to choose the right equipment or appliances from. 
You must have all the ingredients ready beforehand so it all stays organized and doesn't have you disoriented. 
You can adjust the salt and sugar to your liking if you want. But too much sweetness or saltiness might affect the overall flavor of the seasoning. So, it is better to not alter the given recipe too much. 
Dixie dirt seasoning Ingredients that You Will Need Are:
1 Tablespoon of Dried Basil
1 Tablespoon of Thyme
1 Tablespoon of Rosemary
1 ½ Teaspoons Sugar
1 ½ Teaspoons Dried Oregano
1 ½ Teaspoons of Dried Marjoram
1 Teaspoon Salt
¾ Teaspoon of Garlic Powder
½ Teaspoon of Pepper
¼  Teaspoon of Onion Powder
¼ Teaspoon of Cayenne Pepper
Step by Step Instructions to Make Dixie Dirt Seasoning:
Step 1: 
To make this jeff dixie dirt rub, you must make sure you have all the right ingredients. Take a blender or grinder and wipe the interior with a clean and dry cloth so there is no other residual from previous usage.
Step 2: 
Firstly, take the dried basil, thyme and rosemary, tighten the lid and blend them in pulse mode so they are sorted into smaller bits. You can opt to leave the stems of these herbs out but the choice is up to you.
If you want to have the whole branch of dried herbs in the seasoning it will be fine. Grinding only the leafy part of the herbs will give you a smoother dry rub. The stems may have a spikier texture in the end. Rest assured, the flavor will be great either way. 
Step 3:
Once you've grinded these three dried herbs, throw in the sugar, dried oregano, dried marjoram, salt, garlic powder, pepper, onion powder, cayenne pepper.
Then grind on high speed for a bit. Make sure all of the ingredients have meshed well together but aren't giving off a sticky texture. It has to be dry. 
Step 4: 
Blend the mix in pulses a few more times. Take it off the blender, pouring into a baking sheet and let it air dry in a draft-free place for some time. You can use it on the meat you want to cook it with. Or just store it in a mason jar to use it later.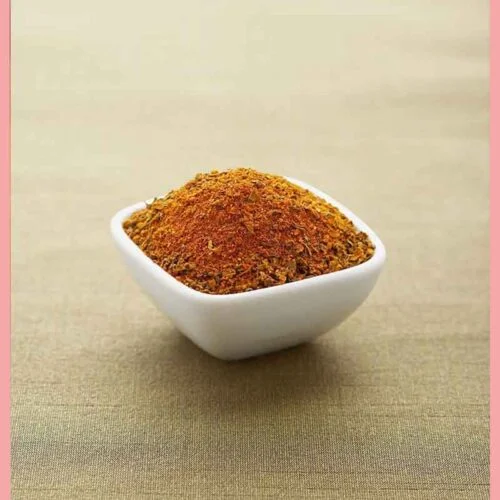 Dixie Dirt Copycat Recipe
If you want to change up the way you cook your meat barbecue or grill dishes, this Dixie dirt copycat recipe will help you do that. Try making this today!
Print
Pin
Ingredients
1

tbsp

dried basil

1

tbsp

thyme

1

tbsp

Rosemary

1 ½

tbsp

Sugar

1 ½

tbsp

dried oregano

1 ½

tbsp

dried marjoram

1

tbsp

salt

¾

tbsp

garlic powder

½

tbsp

pepper

¼

tbsp

onion powder

¼

tbsp

cayenne pepper
Instructions
Gather all the ingredients

Blend them well, store and use with meat dishes
Tips
Dry the inside of the blender including the blades to make sure there is no dampness that may affect the texture of the seasoning. 

You can store the seasoning and keep it fresh for around a month. Any longer than that and the components may start breaking down and not taste as good. In fact, they may start getting mealy and have too much grainy texture if used. 

If possible, toast the ingredients (except for salt and sugar) to keep them as fresh as possible. 

You can use mason glass jars or steel jars. But if you use a plastic jar, no matter how airtight, it may cause the flavor of the seasoning to alter and have a plastic undertone to it. This is because steel or glass will not react to the seasoning inside. But plastic has an effect on ingredients put inside it for an extended period of time. So, it's probably better to store the seasoning in a glass jar or steel jar of any kind. Ceramics will do fine too.

 
Nutrition
Nutrition Facts
Dixie Dirt Copycat Recipe
Amount per Serving
% Daily Value*
* Percent Daily Values are based on a 2000 calorie diet.
Wrapping Up
Hopefully this blog will help you through the process of making a good dry rub seasoning that you can use in your next meal plan. If you're looking for specific recipes to use this dry rub seasoning in, it's all good. However, the basic process is to marinate the meat with this seasoning, leaving it to marinate and absorb it in. After that, just cook the meat as you normally would.