Brenda Gantt meatloaf recipe is a wonderful American recipe that is a blessing for meatloaf lovers. The dish has a simple outlook and is simple to cook but leaves an awesome taste behind which is not easy to forget. Now if you are looking for a perfect recipe that will bring you the same taste with less effort then follow the recipe accurately given below.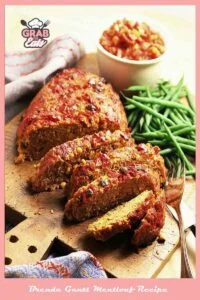 Know The Ingredients And Recipe 
Brenda Gantt meatloaf recipe is a very easy one. In a very short time, you can easily make it at home. So let's not waste time and have a look at the recipe.
These ingredients will be used in the item to bring an accurate taste. Any changes in items can change the whole concept or can even end up in an unexpected dish. So try not to change any item and follow them with their accurate proportion. 
Brenda Gantt has tried to make the meatloaf with the simplest ingredients around us therefore you will find this easy to make and easy to serve. Now let's know the ingredients of the recipe from a little closer. 
Hamburger Meat: This is the main ingredient used in the meatloaf. Finely grinded hamburger meat makes the meatloaf tastier. You can either buy it from outside or make it at home. Just make sure they are good in quality. Get 3 pounds of hamburger meat
Onion And Bell Pepper: Finely chopped ½ cup of onion and 1 cup of bell peppers are used in meatloaf to increase the taste more. But if you are not comfortable with bell pepper there is an option to switch with. Banana pepper also does the same job as bell pepper. So you can even try this instead of bell pepper. 
Crackers: Crackers give the base of the meatloaf a good posture, as a result, it becomes easy to set on the pan and after cooking comes out in a good shape. Measure 2 cups of cracked crackers. 
Eggs: Eggs are used in the meatloaf so the mixture can set well and stick tightly during the setting. Therefore it is said that using big eggs makes the job easy for the cook. Get 2 large eggs or 3 medium-sized eggs. 
Salt And Pepper: A little salt(1 tbsp) and powdered pepper(½ tsp) bring taste to the loaf. But it will totally depend on your taste. 
Tomato Sauce: To give the meatloaf an extra touch 1 cup of tomato sauce is usually added. It brings charm to the dish and makes it amazing to taste. But the amount of tomato sauce should not exceed the limit or the use of excess can put an effect on the flavor.  
Things That Are Going To Be Needed 
Broiler Pan
Medium-Sized Bowls
Microwave Oven
Methods Of Preparing Brenda Grantt Meatloaf Recipe Step By Step
Preparation For The Meatloaf
Step 1: Take bell pepper and onion, cut them finely into pieces. If you want to avoid bell peppers and try sweet banana peppers instead. 
Step 2: Pour them into a medium-sized mixing bowl.
Step 3: Take two big-sized eggs and beat them well into a separate bowl. 
Step 4: Take a packet of crackers, crack them while they are inside the packet. Now you are ready to go for the next step.
Preparing The Base
Step 1: Take a medium-sized bowl, pour hamburger meat on it.
Step 2: Mix the chopped onion and pepper with the meat.
Step 3: Pour 1 tbsp salt into the mixture.
Step 4: Now add some powdered pepper according to your taste. 
Step 5. Take the bowl of eggs and pour them into the mixture. These eggs will help the mixture stay tighten. 
Step 6: Now take the packet of crackers, cut it off and pour it inside the mixture. 
Step 7: wash your hands and knead well until they get mixed together.
Assembling
Step 1: Take a broiler pan, pour water inside so the meat doesn't get stuck from the bottom.
Step 2: Oil the top of the pan to grease. It will help the meat come out easily after cooking and also will make washing easier. 
Step 3: Now take the mixture and give it a shape you want it to be.
Step 4: Place it on the pan set nicely. It's better if you maintain some distance in between.
Step 5: Now press the mixtures with your hands and flatten the top of the mixture so when you add the tomato sauce over it, it doesn't roll out. Better if you can make a valley on the top.
Step 6: Pour tomato sauce in the valley a little carefully. 
Step 7: Take the pan, put it inside the oven,  set it to 400 degrees and cook for 40 to 45 minutes. 
Step 8: Take the meatloaf out of the oven when it's ready and now your meatloaf is ready to serve.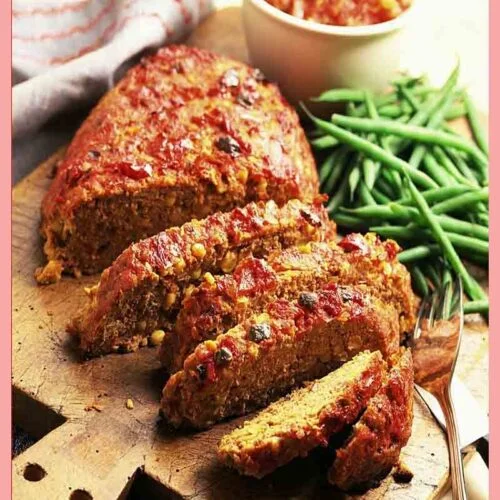 Brenda Gantt Meatloaf Recipe
If you are looking for a great dish to enjoy with your friends and family best you can try Brenda Gantt Meatloaf Recipef, a great one to try with the dear ones. So don't miss the chance, try it today.
Print
Pin
Ingredients
3

pounds

Hamburger meat

big sized

Onion

Cooking oil

as per need

1

tbsp

Salt

½

tbsp

Powdered pepper

2

big sizes

Eggs

Any crackers

1

Bell pepper

Tomato sauce
Instructions
Take Hamburger meat in a bowl

Cut onion and bell pepper into fine pieces and mix with the mixture.

Add salt and powdered pepper

Beat eggs and mix with the mixture

Crack crackers, pour into the mixture, and mix everything well.

Take a pan, pour water, grease the top with oil, and set the mixture in finely shaped.

Make a valley at the top and pour tomato sauce on the top.

Set the oven, cook, and serve.
Tips
Try to take a big sized egg so the meat mixture can stick tightly but if you don't get big ones then small ones can also do the job.

The taste of the meatloaf depends how well you mix the ingredients so make sure everything mixes well.
Nutrition
Nutrition Facts
Brenda Gantt Meatloaf Recipe
Amount per Serving
% Daily Value*
* Percent Daily Values are based on a 2000 calorie diet.
Wrapping Up
Not everybody likes meatloaf as the  different taste doesn't suit all but if you want to try meatloaf at least for once in your life then you must try Brenda Grantt meatloaf recipe which is a must try the the item for all the meatloaf lover. A simple but awesome recipe to have when you are in the mood and I can bet once you taste it won't ever forget the flavour.
You May Also Like: