If you're a sandwich lover, you must try jimmy john's veggie sandwich. Their sandwich offers a different taste because of their extraordinary kickin rance dipping. Surprisingly, making this tasty ranch at home is extremely trouble-free. 
So, to assist you in making jimmy john's kickin ranch recipe, here's the complete guide. Making this dipping at home rance will free you from searching for different types of yummy sauces or ranches. 
Although this kickin ranch is perfect for sandwiches, you also can use it for burgers, toast, or other fast foods. It will bring an incredible extra spiciness to your dish. It's easy, time-saving, versatile, and flexible. You need only 10 minutes to make this recipe. Let's try Jimmy John's Kickin with us.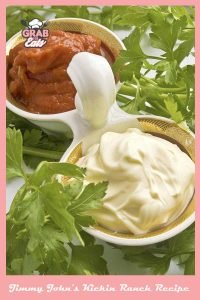 Jimmy Johns Kickin Ranch Ingredients
Only seven ingredients you need to make the kickin ranch-
Butter Milk (2 Cup)
To make the kickin ranch, take 2 cups of buttermilk, it will thicken the rance and take a creamy texture. 
Barbeque Sauce & Sriracha Sauce (4 Tbsp Each)
Two types of sauce will need. And one is barbeque sauce, and the other is sriracha sauce. Take 4 tbsp of each sauce. Adding these sauces will bring the taste of Jimmy  Johns.
Ranch Dressing (4 Cups)
We'll make the ranch for 6 servings. So, 4 cups of ranch dressing will be perfect.
Canned Jalapenos (2)
Take 2 cans of slice jalapeno. Make sure you drain the jalapenos properly before applying. Jalapenos can be more or less, depending on how spicy you want your ranch. 
Salt & Black Pepper (1 Tsp)
You'll need 1 tsp of salt and 1 tsp of black pepper for a salty and spice flavor. 
How to Make Kickin Ranch?
These are very simple steps you need to go through. No cooking or baking will require. Only blending and mixing will allow you to make this amazing tasty ranch for your sandwich. So, here's how to make jimmy john's sauce-
Step-1
Take your blender and put jalapenos into it. Let them blend and make a smooth paste. 
Step-2
Once the jalapenos are blended well, add two sauces of ranch dressing and barbeque. Blend them three ingredients and make a smooth mixture. 
Step-3
Add salt and black pepper into the blended mixture and blend again to season them. Adding black pepper will enhance the taste. 
Step-4
Your John's sauce is almost ready. All you need to do is to add the buttermilk. Now blend it with the mixture and make sure the mixture becomes smooth. 
Step-5
Your jimmy john's kickin ranch is ready. Pour it into an airtight glass container and refrigerate. 
Best Sandwichs to Serve With
Although jimmy john's kickin ranch is a perfect match for sandwiches, you can swerve any type of sandwich with this dressing. However, the following are the best to serve with this rance-
Turkey Sandwich
Chicken Sandwich
Kylie Jenner Sandwich 
Roast Beef Sandwich
Deli Sandwich
Gyro Sandwich
Hero Sandwich
Bonnie Sandwich
Elvis Sandwich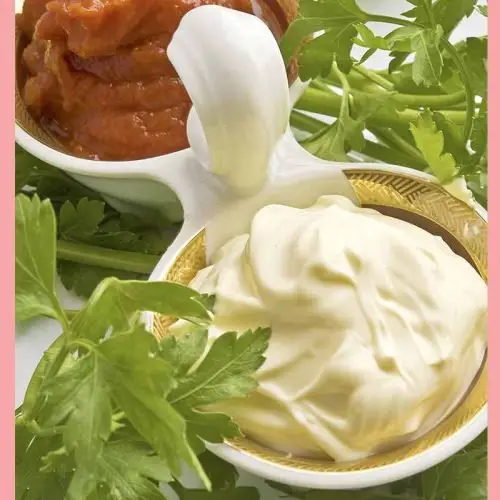 Jimmy John's Kickin Ranch Recipe || A Quick Homemade Recipe Guide
If you want jimmy john's sauce in your fridge for regular use, don't go for store-bought cans. It's cost-effective to make jimmy john's kickin ranch recipe at home.
Print
Pin
Ingredients
2

Cup

Butter Milk

4

Tbsp

Barbeque Sauce

4

Tbsp

Sriracha Sauce

4

Cups

Ranch Dressing

2

Canned Jalapenos
Instructions
Blend jalapenos in a blender.

Add ranch dressing and barbeque sauces into the jalapeno mixture and blend them.

Add salt and black pepper.

This time you need add the buttermilk with the mixture. So, add buttermilk and blend.

Jimmy john's kickin ranch is ready.

Store it in an airtight glass container and refrigerate.
Tips
Using cherry instead of black pepper will make the ranch tastier and more flavourful. However, the black pepper is most common and easy to collect.

All ages of people can eat the JJ ranch dressing.

This amazing sauce ranch is well-storable in the fridge for more than 1 week.

Give a gentle stir to your JJ kickin ranch right before serving because ingredients can sit separately for long-term refrigeration.
Nutrition
Nutrition Facts
Jimmy John's Kickin Ranch Recipe || A Quick Homemade Recipe Guide
Amount per Serving
% Daily Value*
* Percent Daily Values are based on a 2000 calorie diet.
Conclusion
For an anytime small party arrangement, the sandwich is a quick and easy serving. And, your serving will be incredible with the dip of jimmy john's kickin ranch.  So, learning how to cook jimmy john's kickin ranch recipe will be good practice for regular servings.
Storing this amazing sauce or ranch in your fridge will always bring additional benefits. You can serve the sandwich with it and gain satisfaction effortlessly. 
Since it's made of all the fresh ingredients, it will be well-storable for a long time. And keeping this type of rance in the fridge is also cost-effective.
Read More: