Think about a drink with coconut water, avocado, and pineapple flavor. How would it taste? Super delicious, right? If you have tried the Avocolada tropical drink, you know what we are discussing. 
Yes, it's the avocolada tropical smoothie recipe that can make your summer afternoon or snack time much more enjoyable. When you're thirsty, having a glass of avocolada smoothie drink will freshen up you within a while. And, you'll get an instant energy to rejoin your work. 
Although it's a tropical recipe, you can make it yourself at home. So, check out our recipe guide and try it anytime.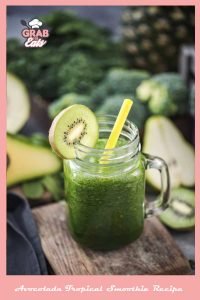 Avocolada Tropical Smoothie Ingredients 
No expensive or unavailable ingredients you need to make this drink. All of them are natural-
Chopped Pineapple (1 Cup)
Take a ripped pineapple and chop it into small pieces. Small and thin pieces will help you blend easily and quickly. So, take 1 cup of chopped pineapple. Before you take the pineapple, check out whether it tastes sweet. The sweeter the pineapple, the tastier your avocolada drink will be.
Apple Juice (½)
You have to make apple juice because this recipe will require ½ cup of apple juice. If you find it time-consuming to make apple juice, use store-bought apple juice. It will also make your avocado drink tasty. 
Cream of Coconut (⅓ Cup)
Coconut cream is prepared from coconut milk. You'll get various coconut creams from many reputed brands. Take any brand's coconut cream and take ⅓ cup of it for today's recipe. Adding coconut cream to the drink will make it thick and also delicious with a unique flavor. 
Some people like substitute the cream of coconut with coconut milk. But this won't bring the real taste and flavor. So, try to avoid doing this. 
Avocado (¼ Cup)
And the key ingredient for avocolada smoothie is avocado. This avocado is required ¼ Cup. 
Juice of Lime (1 Lime)
And for a tangy flavor, take the juice of 1 lime. Take a fresh juicy lime and squeeze it to get the juice. Put the juice into a glass and keep the glass aside. 
Ice Cubes (Few Pieces)
To make the drink cold, a few pieces of ice cubes will be required. So, take them at the right time from your refrigerator. 
How to Make A Tropical Smoothie At Home?
It's very simple to make the avocado drink at home. All you need is a blender to make this tasty sweet treat. So, take your blender and follow the given process-
Step-1
Take chopped pineapple, apple juice, cream of coconut, avocado, lime juice, and ice cubes into your blender. Blend them at high speed until becomes smooth.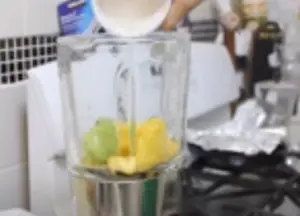 Step-2
Once the mixture seems smooth and juicy, your avocolada tropical smoothie drink is ready to drink. Serve and drink.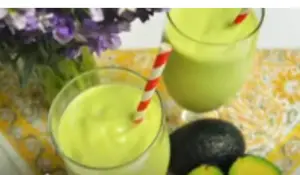 Best Side Dishes to Serve With
Corn Bread
Cookies 
Fried Potatoes
Toasted Spinach 
Toasted Beans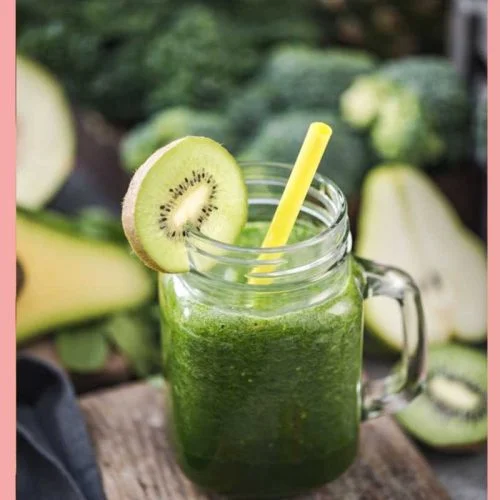 Avocolada Tropical Smoothie Recipe || A 10-Minutes Easy Recipe
Enjoy your hot summer days with avocolada tropical smoothie recipe. With a single-step making process, make this tropical recipe within minutes. Try making it at home.
Print
Pin
Ingredients
1

Cup

Chopped Pineapple

½

Apple Juice

⅓

Cup

Cream of Coconut

¼

Cup

Avocado

1

Lime

Juice of Lime

A few

Pieces

Ice Cubes
Instructions
Blend all the ingredients at high speed.

Ensure you blend them smooth.

If the mixture looks smooth, your drink is ready.
Tips
To make the drink sweeter, add maple syrup or honey of

⅓

cup.

Avocado drink already gets a nice light green color. If you want to make the color nicer, add fresh spinach. It will improve the color texture as well as deliver vitamins and minerals.

Try using ripe avocado.
Nutrition
Nutrition Facts
Avocolada Tropical Smoothie Recipe || A 10-Minutes Easy Recipe
Amount per Serving
% Daily Value*
* Percent Daily Values are based on a 2000 calorie diet.
Conclusion
The avocolada tropical smoothie recipe is one of the best drinks for hot summer days. Besides, it works as a natural remedy for cardiovascular diseases. What's more, this drink can be the ideal option for lowering cholesterol, improving eye health, and also to control diabetes. 
However, you shouldn't drink it excessively as you add some of the store-bought ingredients like apple juice or cream of coconut. To make the drink even safer, use homemade apple juice and the cream of coconut.
You May Also Like:
Tropical Smoothie Kale Apple Slaw Recipe